Early in his career, William vanden Heuvel '52 received some advice from his mentor, General William "Wild Bill" Donovan. Donovan, the founder of the Office of Strategic Services—the World War II–era predecessor of the CIA—was no stranger to a wide-ranging life, and he urged his protege to follow suit.
Donovan told him, "Bill, live life at as many points as you can," Ambassador vanden Heuvel recalled in his memoir Hope and History. "Touch it at every corner, and never be afraid to embrace something new."
Donovan needn't have worried—vanden Heuvel left a record of public service achievements that could fill at least a few lifetimes. Before his death at ninety-one from complications of pneumonia on June 15 in his Manhattan home, vanden Heuvel left his stamp on the civil rights struggle and criminal justice reform, national politicking, and the ever-elusive prospect of international cooperation at the United Nations.
Vanden Heuvel also had a substantial impact at Cornell Law School, where he graduated in 1952. In 2018, his generous gift helped establish the First Amendment Clinic, which gives students hands-on experience protecting freedom of expression.
From his boyhood listening to radio broadcasts of President Franklin D. Roosevelt's fireside chats onward, vanden Heuvel took the ideals of Roosevelt as a lodestone and was especially drawn to his conception of the Four Freedoms: Freedom of Speech, Freedom of Worship, Freedom from Want, and Freedom from Fear.
"It's such a great encapsulation of a progressive vision of democracy," said Eduardo M. Peñalver, the former Allan R. Tessler Dean of Cornell Law School who left earlier this year to become president of Seattle University, and who had a longstanding relationship with vanden Heuvel through his time leading the Law School. "It's political freedoms and economic egalitarianism. It really crystallizes what Ambassador vanden Heuvel stood for and lived his life in support of."
Those ideals marked his career from early on. When Virginia's Prince Edward County reacted to Brown v. Board of Education by closing its public schools entirely rather than desegregate them—while subsidizing private schools for white students—vanden Heuvel led the Kennedy administration's push to ensure that Black students had access to education. Appointed as Attorney General Robert F. Kennedy's special assistant in 1962, vanden Heuvel directed the establishment of a new, free public school system open to Black students in a matter of months, assembling a multiracial board of trustees, winning over Black families whose children had been excluded from education for years, and attracting teachers and material support from across the nation.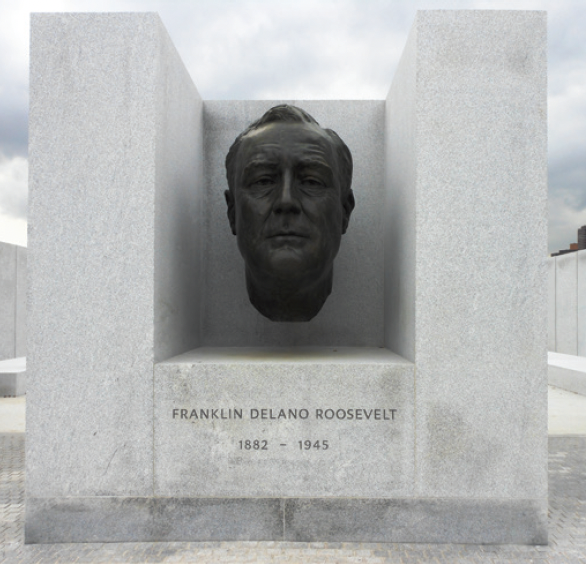 Vanden Heuvel became one of Robert Kennedy's trusted advisers and was by his side during the successful 1964 campaign for one of New York's seats in the U.S. Senate, as well as RFK's 1968 presidential run that was cut short when the candidate was assassinated.
In 1970, as New York City detention facilities were wracked by riots, Mayor John Lindsay appointed vanden Heuvel as chairman of the New York City Board of Corrections. Vanden Heuvel spent the next three years pressing for an end to overcrowding, reforms to court procedures, and improved opportunities for prisoners, wielding the publicity his position afforded to attract aggressive press coverage. "The right to know in a democracy frequently depends on the demand to know by the media," he wrote in a 1972 Columbia Journalism Review article.
Vanden Heuvel returned to electoral politics in 1975, chairing Jimmy Carter's presidential campaign in New York. Following Carter's victory, vanden Heuvel was appointed first as the U.S. ambassador and permanent representative to the European Office of the United Nations in Geneva, and then as deputy permanent representative of the United States to the U.N. Mission in New York. The U.N. and the quest to use collective security and international cooperation for a more just world remained an abiding interest until the end of his life. "He would say that if he had ten more years, he could bring peace to Syria," said his daughter Katrina vanden Heuvel, the publisher and editorial director of The Nation.
"He very much saw the law as a means for effecting social change," said vanden Heuvel's stepson John V.H. Pierce. However, vanden Heuvel also maintained a parallel private- sector career as an international and corporate lawyer throughout his life and took pride in having earned financial independence. After early stints first at Donovan's law firm Donovan, Leisure, Newton & Irvine following graduation, and then at Javits, Moore & Trubin, vanden Heuvel joined Stroock & Stroock & Lavan in 1965 as a senior partner and remained at the firm until 1972. Vanden Heuvel later worked as a senior adviser to the investment bank Allen & Company from 1984 until the end of his life.
Pierce has happy memories accompanying vanden Heuvel to his office at Stroock as a child, and ended up following his father into the law; he is currently a partner at Wilmer Cutler Pickering Hale and Dorr, where he heads the firm's International Arbitration practice. (Katrina vanden Heuvel's daughter Nicola Cohen also ended up in her grandfather's lawyerly footsteps, and is currently working in criminal law.)
"He really enjoyed what he did. I think he found the intellectual problems to be very interesting," Pierce said. "His interest in the law was broader than just as his public service, which in some ways is obviously the most storied and told about, but there was more than just that piece of it."
William vanden Heuvel was born in 1930 in Rochester, New York, to working-class immigrant parents—his father was a Dutch laborer at the mustard manufacturer R.T. French Co. and his mother, who was born in Belgium, kept a boardinghouse.
The family looked to Franklin D. Roosevelt as a savior during the grinding Great Depression, vanden Heuvel wrote in his memoir, and credited a New Deal housing program with allowing them to refinance their mortgage and save their home from foreclosure. He recalled taking his mother to an "I am an American" rally where he was able to meet Eleanor Roosevelt, and, after the president died, he hitchhiked to the Roosevelts' Hyde Park estate and convinced Eleanor to let him stay and bear witness at the funeral. Vanden Heuvel would remain associated with the Roosevelt family for the rest of his life.
"He was deeply moved by the sense of idealism, and not just idealism, but a pragmatism and resilience, that the New Deal brought the country," said Katrina vanden Heuvel.
He enrolled at Deep Springs College, a small two-year college in the California desert that challenged students to combine rigorous academics with the leadership, collective spirit, and physical exertion demanded by running a ranch. Vanden Heuvel went on to finish his undergraduate education at Cornell University, graduating in 1950 and immediately proceeding on to Cornell Law School.
Vanden Heuvel arrived at Cornell still a teenager, at a time when the university was filled with veterans in their mid- or late-twenties. Despite the gap in life experience, though, his classmates recognized his ability, and elected him editor in chief of the Cornell Law Quarterly, which later became the Cornell Law Review.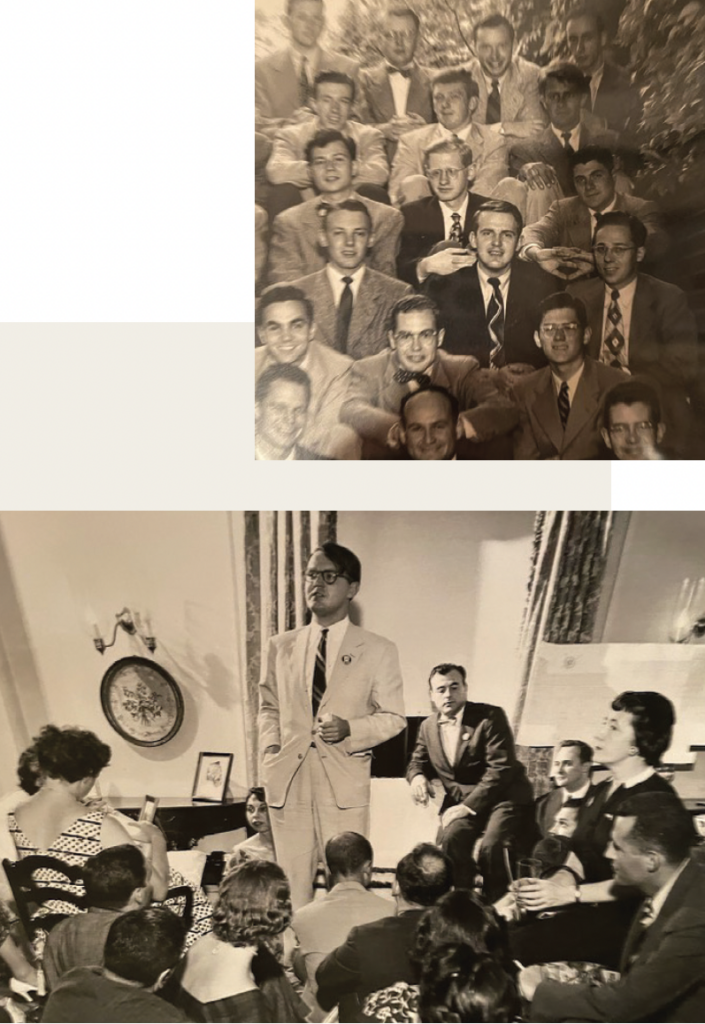 The journal was only run by a handful of the students at the time, who essentially lived out of the office. Richard Buxbaum '52, vanden Heuvel's fellow Law Quarterly editor, said the two of them would occasionally break into parodies of Gilbert & Sullivan numbers—the patter songs, naturally—to lighten the mood. Since time was scarce, one editor would be delegated to go to each class and share their notes with the others; Buxbaum, now a professor emeritus at UC Berkeley School of Law, was assigned a particularly tricky property law course, and briefed the others on the material. "In the end, when we took the exam—I was the expert on Future Interests—I got a B+, and Bill, who had only listened to me, got an A," chuckled Buxbaum. "And I always thought, first of all, that he was very good at this. And secondly, I must have been a brilliant teacher."
Vanden Heuvel ended up living at Telluride House during his four years in Ithaca thanks to the house's Deep Springs–associated mission of intellectual curiosity and democratic self-governance. Telluride's parade of distinguished guests and residents, like former Labor Secretary Frances Perkins, the theologian Reinhold Niebuhr, and the physicist Richard Feynman, gave him entry to a broader world than he had growing up in working- class Rochester. Perhaps most consequentially, vanden Heuvel met ACLU founder Roger Baldwin through his roommate, Baldwin's stepson, beginning a relationship that would last until his friend and mentor's death in 1981.
Vanden Heuvel's law training left him with an abiding taste for a well-crafted argument. "It was the undergirding for all that he did," said Jill Kastner, vanden Heuvel's editor and collaborator on Hope and History, which was published in 2019 by Cornell University Press. "He was naturally able to see both sides of the argument and calmly come to an opinion. And he was very firm in his opinions, and very reasoned, and he knew exactly why he believed various things."
"His law was Justice Learned Hand, and Brandeis, and Cardoza, and the brief," said Katrina vanden Heuvel. "He loved the history of law, the great judges, the great speeches. That's what moved him."
Vanden Heuvel's donation to the Law School's First Amendment Clinic capped years of support for Cornell following his graduation. The idea first came up during a conversation with Peñalver; vanden Heuvel had already been planning a gift to the Law Review, but when the dean mentioned the nascent clinical program offhand, "he just got very excited about it and thought that it was an incredibly important thing for us to be doing," Peñalver said. Mustering additional funds, vanden Heuvel enabled the clinic to start expanding its operations from day one.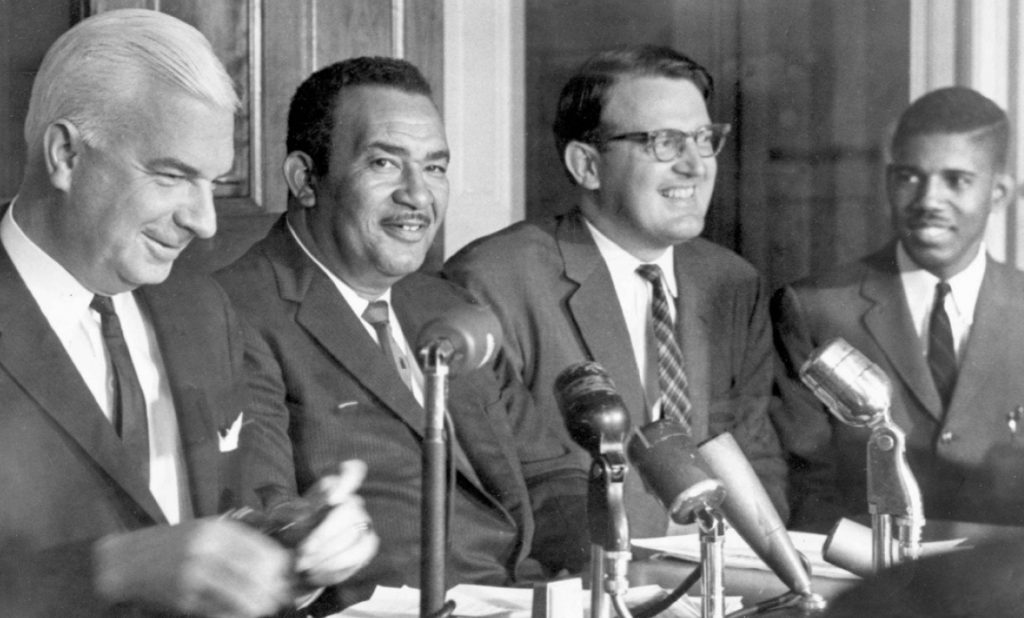 "The ambassador was truly instrumental in getting the clinic off the ground and helping it achieve its current level of success," said Mark Jackson, director of the First Amendment Clinic and adjunct professor of law. "We are so grateful to have him as part of our history. He recognized the value of all that we were trying to do, being supportive without trying to direct what we should do." The clinic takes on both First Amendment litigation with the potential for national impact and cases supporting local journalists and outlets that wouldn't otherwise have the resources to defend themselves. "The glory of speaking to the ambassador was that he supported both streams. He loved them both," said Jackson.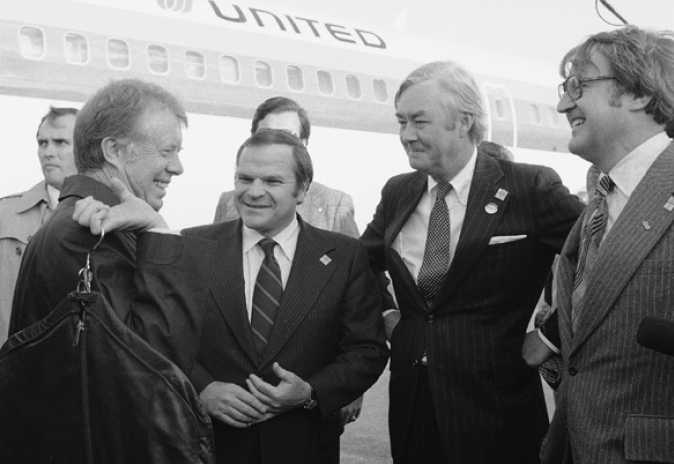 Vanden Heuvel's generosity of spirit was well-attested. "You know, for a person who has accomplished so much in his life, he was completely welcoming and gracious," Jackson said. "He spoke with the gravitas of a public life well-served, but anybody across the table was a colleague. It was that great mix of familiarity and stature."
Kastner first met him in 1994 when she was finishing a history Ph.D. at Harvard and became one of the many younger folks of similar mind vanden Heuvel took joy in mentoring. "He swept me up into the whole Roosevelt group," Kastner said. "Once you met Bill, and he extended that generosity to you, you got to come along for the ride. And it was always delightful. Always lots of people, everybody well-meaning, trying to work for something bigger than themselves."
Late in his life, vanden Heuvel spearheaded the construction of the Franklin D. Roosevelt Four Freedoms Park on New York City's Roosevelt Island, creating a lasting tribute to his idol. The park had first been conceived of in the early 1970s when the island was renamed to honor FDR, but the project stalled amid the death of its architect Louis Kahn and the city's dire financial situation.
In 2005, as vanden Heuvel transitioned to emeritus status at the Franklin and Eleanor Roosevelt Institute, which he had founded and previously chaired, he got the idea to revive the project.
With the Roosevelt Institute, vanden Heuvel helped muster more than $54 million in public and private funding to make the park a reality. The project broke ground in 2010—in a spot not far from where the Cornell Tech campus would eventually open—and was finally completed two years later. The Four Freedoms Park, with its austere granite chamber open to the sky and sweeping views down the East River and across the water to the United Nations buildings, gave New York City "nothing less than a new spiritual heart," in the words of New York Times architectural critic Michael Kimmelman.
Being able to honor Roosevelt with the successful completion of the Four Freedoms Park project was one of vanden Heuvel's signal achievements, said Katrina vanden Heuvel. "At the end of his life, the Roosevelt Four Freedoms Park is such a legacy," she said. "It will endure."