Cornell Law Unveils a Portrait of Former Dean Eduardo Peñalver
On June 3, faculty, staff, students, and alumni gathered—on Zoom and in the Zhu Faculty Workshop Room—to recognize and thank Eduardo M. Peñalver for his years of service as dean of Cornell Law School, to offer best wishes as he departed to become the next president of Seattle University, and to witness the unveiling of his official portrait that will hang in the Law Library's Gould Reading Room.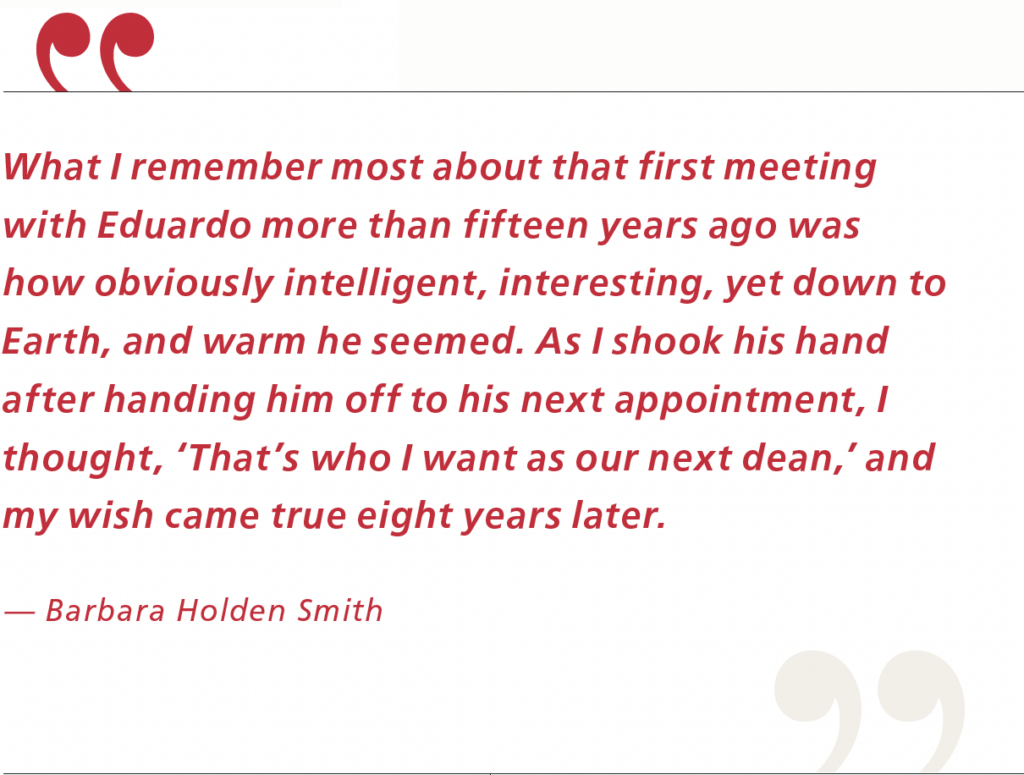 "Eduardo's tenure as the Allan R. Tessler Dean of Cornell Law has certainly been transformative for our school, and so it is most appropriate that his portrait should take its rightful place alongside other distinguished former deans of our beloved Law School," said Jens Ohlin, "Eduardo, it's an honor to celebrate you today, and thank you for indulging our desire to do so. You have been many things to us: our colleague, our dean, our friend, our bartender, and you've been our pilot, navigating us to brighter horizons."
Following Ohlin's remarks, others shared memories of working and interacting with Peñalver during his time at Cornell Law School, including Provost Michael Kotlikoff, Professor Barbara Holden-Smith, Professor Emeritus Gregory Alexander, former student Nicholas Carre '19, and Allan R. Tessler, LL.B. '63.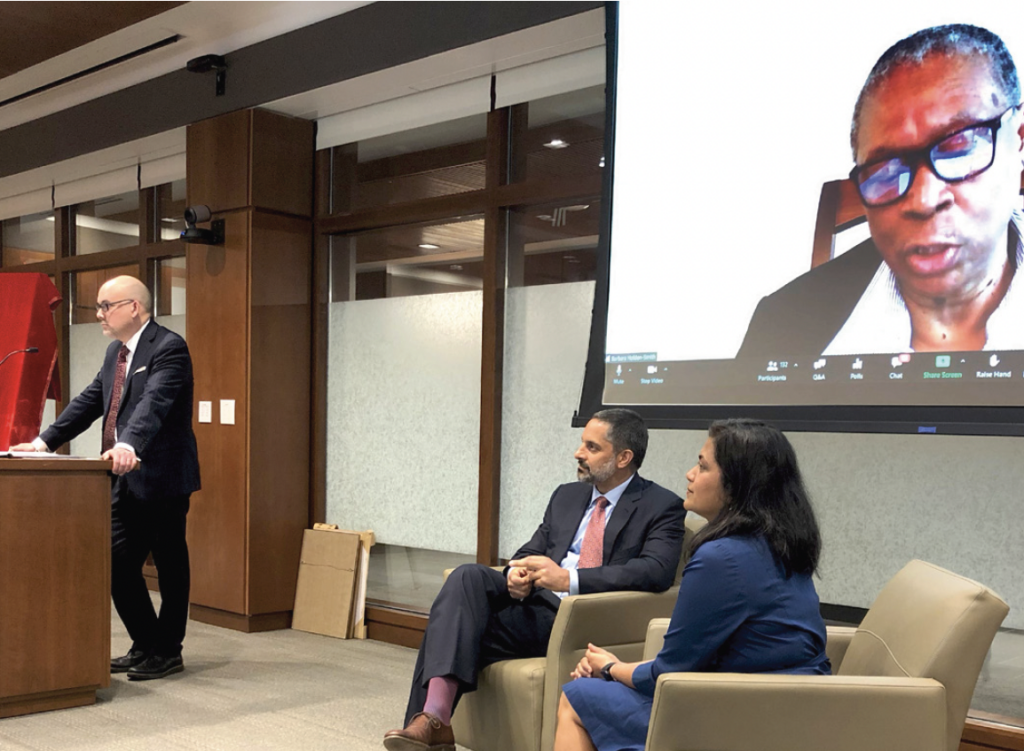 "Eduardo is a true university citizen," said Kotlikoff. "He sees everything, in both the light of the Law School but also the larger context of the university."
"What I remember most about that first meeting with Eduardo more than fifteen years ago," said Holden-Smith, "was how obviously intelligent, interesting, yet down to earth, and warm he seemed. As I shook his hand after handing him off to his next appointment, I thought, 'That's who I want as our next dean,' and my wish came true eight years later."
Professor Emeritus Gregory Alexander spoke about Peñalver as a property scholar. He told a story on how he and Peñalver wrote many essays together, and how Peñalver transformed from a junior colleague to a mentor. "I honestly learned more from Eduardo than he ever possibly could have learned from me," said Alexander.
Nicholas Carre '19 described "Dean P" as generous, empathetic, and humble, as well as involved with his students.
Allan Tessler ended his remarks with an announcement on behalf of the Advisory Council that the Sital Kalantry and Eduardo Peñalver Scholarship had been created and that the Law School foyer had been renamed the Eduardo Peñalver Foyer.
A short time later, Ohlin invited Peñalver to join local artist William (Bill) Benson at the easel to unveil the portrait that Benson had painted. Following applause from those in person and online, Peñalver approached the podium to give some remarks.
After acknowledging his gratitude for his wife Sital Kalantry's full support and encouragement, he thanked Bill Benson, noting how he had incorporated details that were important to his heritage and life story into the portrait, such as the Cuban flag. "My Cuban family's experience of dislocation and loss was what first inspired me to think and write about property law."
"Serving as the Allan R. Tessler Dean, as your Dean, has been an honor," said Peñalver.
Ohlin then wrapped up the event with some final words about Peñalver, "Eduardo and Sital, on behalf of all watching here today, thank you for all you have meant to this Law School. We are fortunate to have had your leadership, your friendship, and your dedication to this very special place and its people. We wish you and your family clear skies on your journey to Seattle, but please know that you will always have a home here at Cornell Law School."
-Georgina Selenica
---
Sandra Babcock Awarded ABA's John Paul Stevens Award
On September 23, clinical professor of law Sandra Babcock received the American Bar Association's John Paul Stevens Guiding Hand of Counsel Award. The award is given every other year to a full-time human rights defender who has shown commitment and courage in the representation of people facing the death penalty.
Babcock is the faculty director of the Cornell Center on the Death Penalty Worldwide. Through her clinical teaching, she has spent many years advocating for prisoners in Malawi, leading to the release of more than 250 prisoners, 140 of whom were previously sentenced to death. She was the principal architect of the Malawi Resentencing Project, which won the World Justice Challenge in April 2019 in The Hague.
In her nomination letter, Delphine Lourtau, former executive director of the center, observed "Sandra's unique brilliance is the ability to see and meet a need that others do not even recognize, and in that way transform the legal landscape, create a new way of conceiving the work, build bridges to a new set of partners, and train the next generation of practitioners."
Babcock was also recommended for the award by ACLU lawyer Denise LeBoeuf, who wrote, "Sandra Babcock is nothing less than a visionary leader," and lawyers and filmmakers Michael O'Connor and Celia Rumann, who noted, "Her work has been a catalyst that has systemically changed the representation of those facing the death penalty, both in the United States and worldwide."
Babcock herself says, "It is an immense honor to be recognized for my work, which focuses on the most marginalized members of our society. I have been engaged in the global struggle to abolish the death penalty for thirty years. During that time, I have been supported and inspired by so many lawyers and human rights activists—including my colleagues at the Cornell Center on the Death Penalty Worldwide and our wide network of partners in the Global South. What I have achieved is attributable to a collective effort by many, including my students, who have helped save the lives of dozens of men and women on death rows around the world."
---
Biden Administration Nominates Sara Bronin to Chair U.S. Historic Preservation Council
Professor Sara Bronin, a leading voice on historic preservation law and related land use practices, was nominated in June by the Biden administration to chair the U.S. Advisory Council on Historic Preservation. The council advises the president and congress on decisions and policies that promote the preservation and enhancement of national historic resources.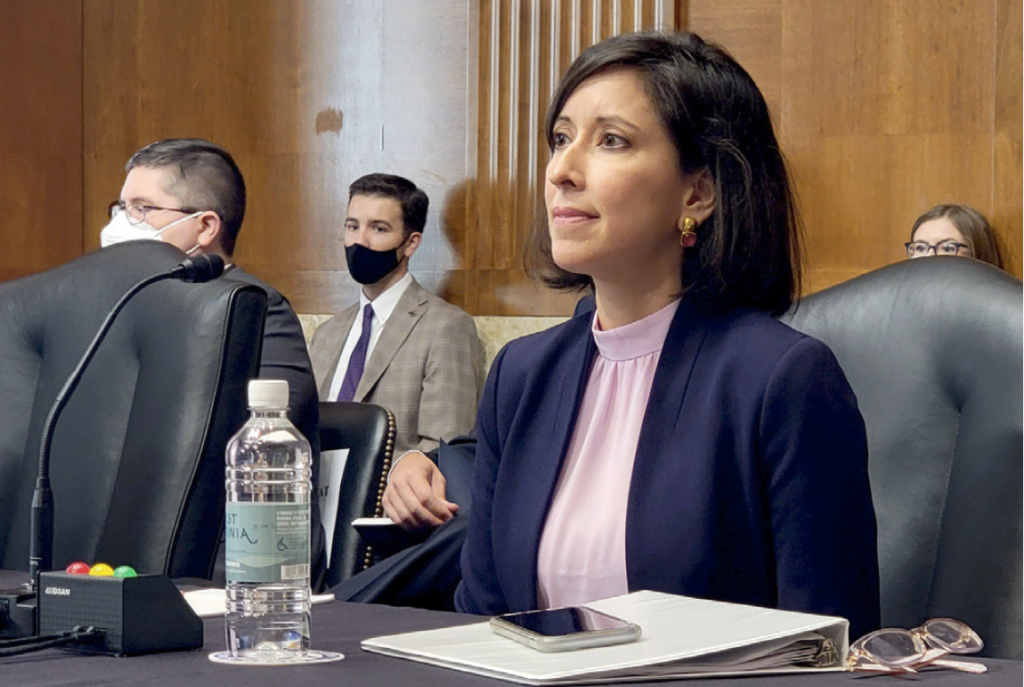 Bronin joined the Cornell faculty on July 1 as an associate member of the Law School faculty and as a professor in the Department of City and Regional Planning at the College of Architecture, Art, and Planning. As a professor, policymaker, and pending council chair, she continues a career devoted to creating and preserving sites significant to U.S. heritage and shaping policies that Bronin hopes will encompass "all aspects of the American story."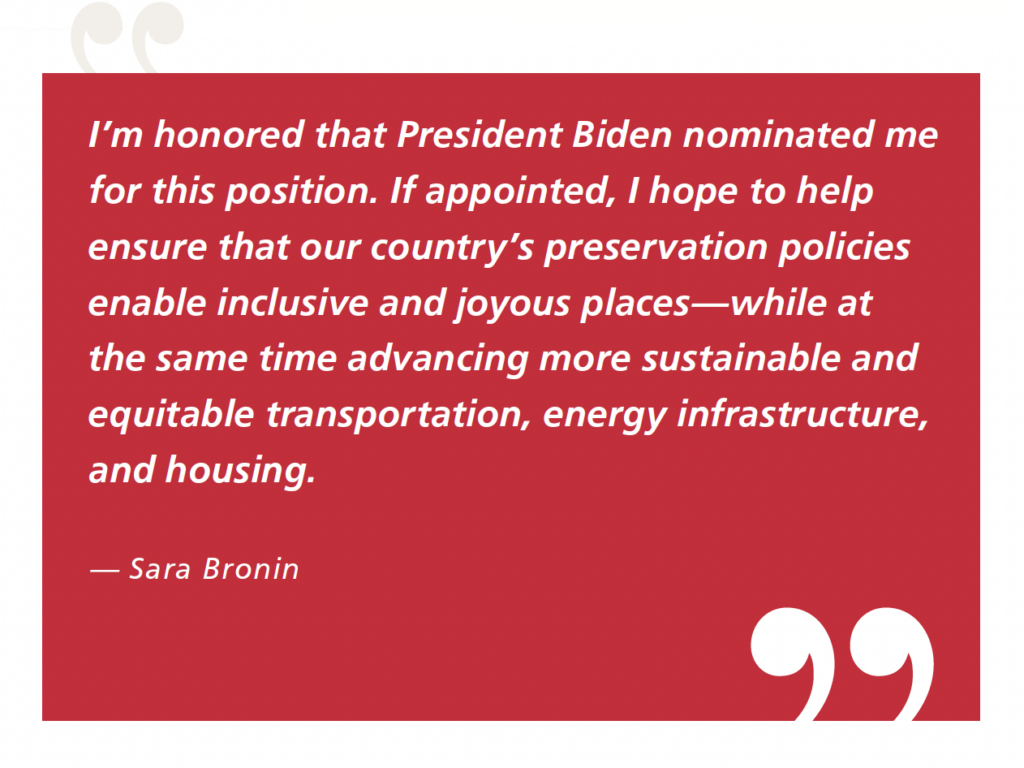 "I'm honored that President Biden nominated me for this position," shares Bronin. "If appointed, I hope to help ensure that our country's preservation policies enable inclusive and joyous places—while at the same time advancing more sustainable and equitable transportation, energy infrastructure, and housing. I'll also work to increase public engagement with preservation issues, something that is core to Cornell's mission of providing innovative, interdisciplinary historic preservation education."
Bronin, a Mexican-American architect, attorney, and policymaker specializing in property, land use, historic preservation, and climate change, comes to Cornell from the University of Connecticut where she held an endowed chair position in real property law and led an energy and environmental law center. Currently, she leads Desegregate Connecticut, a coalition that successfully shepherded landmark zoning legislation at the state level, serves as an advisor for the National Trust for Historic Preservation, and is a member of the board for Latinos in Heritage Conservation.
---
Migration and Human Rights Program Helps Launch Refugee Rights Organization
A first-of-its-kind Global Strategic Litigation Council for Refugee Rights comprised of more than two dozen refugee rights groups was launched on September 13, with leadership and support from Cornell Law School's Migration and Human Rights Program and Professor Ian M. Kysel.
Until now, there has been no single group dedicated to developing strategic litigation and related legal advocacy to advance the protection of refugee or migrant rights. The formation of the Council comes at a time when the rights of people on the move—including nearly 21 million refugees—are being threatened around the world.
"We know that governments copy each other and that rights abusive practices migrate around the globe," says Kysel, a visiting assistant professor of law, "the Council gives civil society a way to respond to that through legal strategies crossing countries and regions."
Kysel, through the Migration and Human Rights Program, sits on the steering committee that will lead the Council and he recently founded and directs the Transnational Disputes Clinic at the Law School, which will allow students to work with partners worldwide in support of the Council.
The Council is led by a Steering Committee comprised of Asylum Access, the Cornell Law School Migration and Human Rights Program, HIAS, Kituo Cha Sheria, the Migration and Asylum Project, Refugiados Unidos, and the Zolberg Institute on Migration and Mobility at the New School. The group is supported by a Secretariat Kysel helps run, jointly housed at the Law School and at the New School University.
---
Margulies Receives Levy Faculty Engagement Award
In June, Joseph Margulies, professor of law and government, won the 2021 George D. Levy Engaged Teaching and Research Award for his work to break down barriers for previously incarcerated people in Tompkins County, New York.
Given by Cornell's Office of Engagement Initiatives, the Levy award recognizes a faculty member whose collaborative efforts within the community have resulted in exemplary and sustained community-engaged projects. Margulies was honored for his long-term partnership with Ultimate Reentry Opportunity (URO), which is a project of Cornell Cooperative Extension of Tompkins County.
Margulies, faculty colleagues, and students work with URO on two of the organization's largest projects. The first is a study to deepen understanding of the challenges of reentry and to inform policy recommendations that will help end the cycle of recidivism in the area. Margulies's second major project with URO is an effort to reimagine policing in Ithaca and Tompkins County.
The George D. Levy Engaged Teaching and Research Award, which was established by the family of George D. Levy, MBA '54, in his memory, comes with a $5,000 prize. Margulies will use the prize to support the next phase of URO's work: getting these recommendations adopted and implemented.
–Ashlee McGandy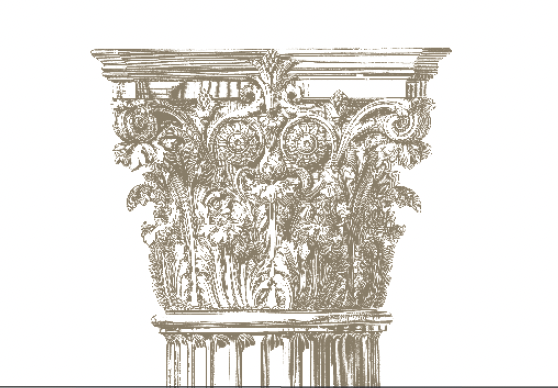 Valerie Hans Coauthors White Paper on Reviving the Civil Jury
Through her work with the Civil Justice Research Initiative at Berkeley, Valerie Hans coauthored a white paper on "The Civil Jury: Reviving an American Institution," released in September. The paper examines the reasons behind the decline of the civil jury, discusses the many benefits of the institution, and offers research-based recommendations for reviving it.
Hans, the Charles F. Rechlin Professor of Law at Cornell Law School, is one of the nation's leading authorities on the jury system. She coauthored the new white paper on the civil jury with Richard Jolly, associate professor of law at Southwestern Law School; and Robert Peck, president of the Center for Constitutional Litigation.
In their paper, the authors observe that the civil jury has been a significant institution within the country's social and constitutional structure, but that its role has been eroded by legal, political, and practical attacks, including the unique constraints imposed by the COVID-19 pandemic. Most civil disputes are now resolved not by lay juries but through private and publicly funded settlement and arbitration proceedings. The result, they say, is "a tragic loss of the demonstrable sociopolitical benefits of jury service."
They go on to examine the history and decline of the civil jury and to present research-based proposals for its revival. To remove barriers to civil jury trials, they recommend adopting a jury-trail default rule; removing artificial caps on damages, which undermine the availability of jury trials to those who face litigation costs that will exceed the potential recovery; and expanding the use of alternative procedural tracks, such as expedited jury trial projects.
Citing research that indicates more robust fact-finding among juries that are diverse, large, and actively engaging with the information presented at trial, the authors also recommend modifying jury selection procedures to ensure the fullest possible community representation; returning to twelve-person civil juries as opposed to the frequently used six- or eight-person ones; and allowing jurors to take notes, ask questions, and engage in trial discussions.

---
Asylum Clinic Wins Release for Cuban Doctor Detained by ICE
In April 2020, COVID-19 reached the U.S. Immigration and Customs Enforcement (ICE) Detention Center in Eloy, Arizona. Dr. Merlys Rodriguez Hernandez, who had been detained there for six months, said she knew it would spread quickly.
Rodriguez Hernandez is originally from Cuba, where she and her husband, Lazaro, practiced medicine before they were forced to flee government persecution, she said. When they reached the U.S. border, they applied for asylum. Both were detained, in separate facilities, Merlys said. After eight months, Lazaro was granted protection from having to return to Cuba. Merlys' petition, based on identical circumstances, was tried in a different immigration court—and denied, she said.
Cornell Law School's Asylum Clinic took her case, under the direction of Stephen Yale-Loehr '81, professor of immigration law practice, and Ian M. Kysel, visiting assistant clinical professor of law. Students Conor Bednarski '21 and Michelle Zhu '21 litigated an appeal to the U.S. Board of Immigration Appeals.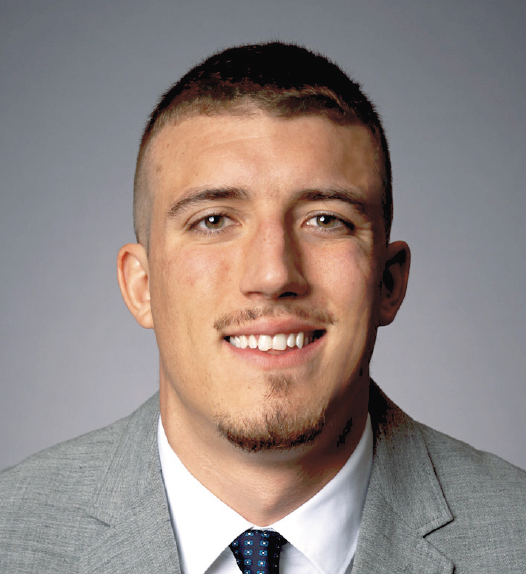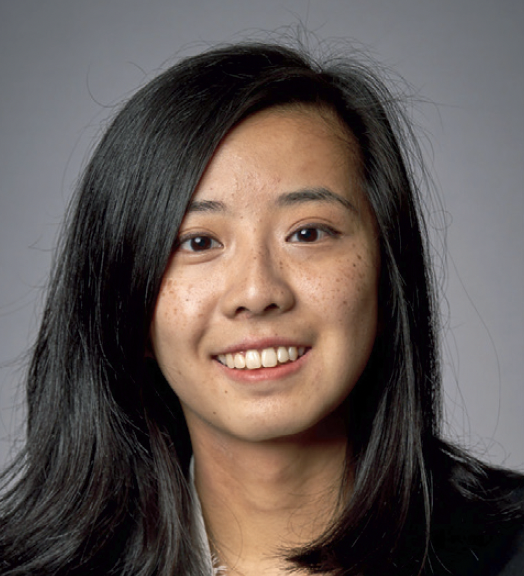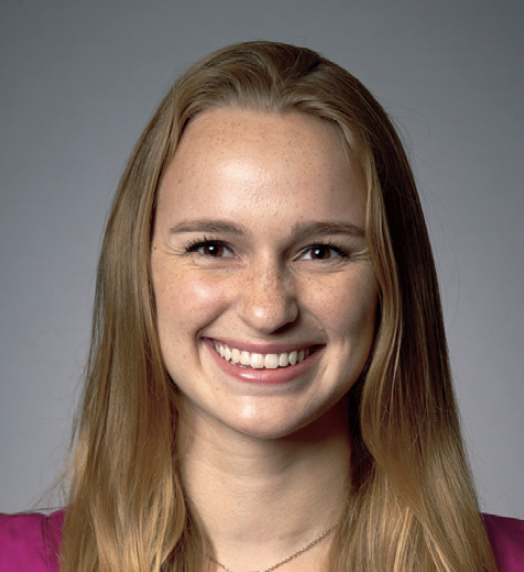 Meanwhile, Rodriguez Hernandez was trapped in a detention system raging with COVID-19, she said. She fell ill with the virus in May 2020 and spent forty days in isolation, suffering from joint pain, body aches, and severe diarrhea and confined to a cell she was expected to sanitize herself, she said.
"Watching this preventable tragedy unfold week after week, as we were told to shelter in place, was the hardest part of working on this case," said Bednarski.
As the pandemic spread, Bednarski and Zhu tried to secure Rodriguez Hernandez's release, and then supported a collaboration with pro bono counsel who filed a habeas corpus writ in federal court.
Kayleigh Yerdon '21 took the lead on the case during the fall 2020 term. With Spanish interpretation assistance from J.S.D. student Ana Ruival, LL.M. '19, Yerdon won her client's release on bond. Rodriguez Hernandez was released in October 2020, after thirteen months in detention, Yerdon said.
"As a law student, being able to step into court for the first time via teleconference and win, knowing my client would walk free as a result, was just an incredible experience," Yerdon said. She also took on Lazaro's case, successfully litigating a motion to reopen his case, and eventually securing him asylum, she said. Yerdon was recently honored with the Law School's Freeman Award for Civil-Human Rights, in part in recognition for her clinical work.
In June 2021, Rodriguez Hernandez told her story in a first-person essay in the New England Journal of Medicine, with the support of her Cornell Law clinic team and a team from the Weill Cornell Center for Human Rights, led by Pilato and Dr. Gunisha Kaur, assistant.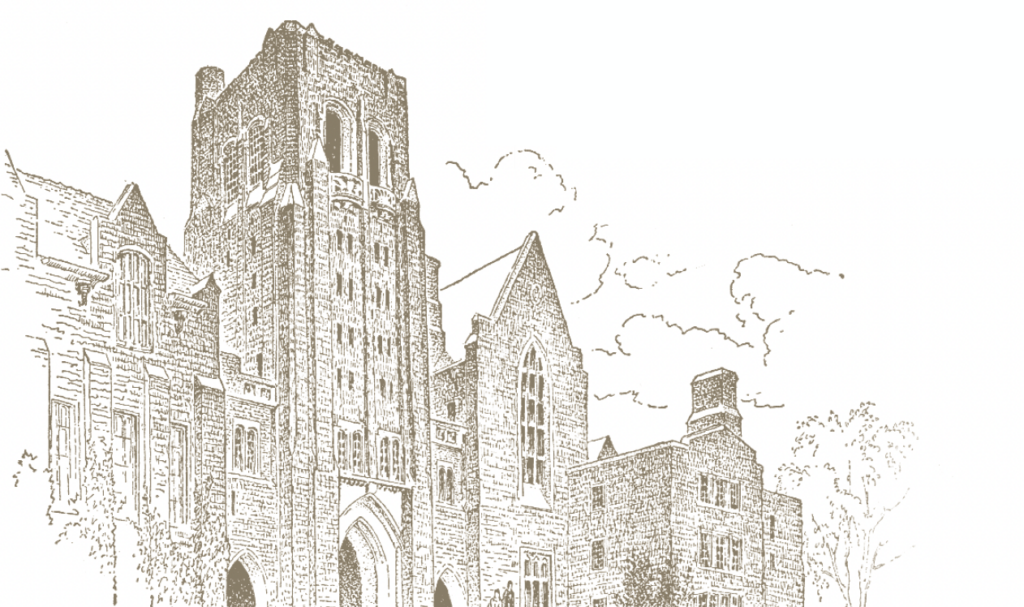 ---
3L Plays Key Role in Blogger's Defamation Defense
A decision in a defamation case argued primarily by then 3L Rob Ward '21, was one of the first in New York state court to address a legal question spurred by recent legislative changes strengthening free speech protections.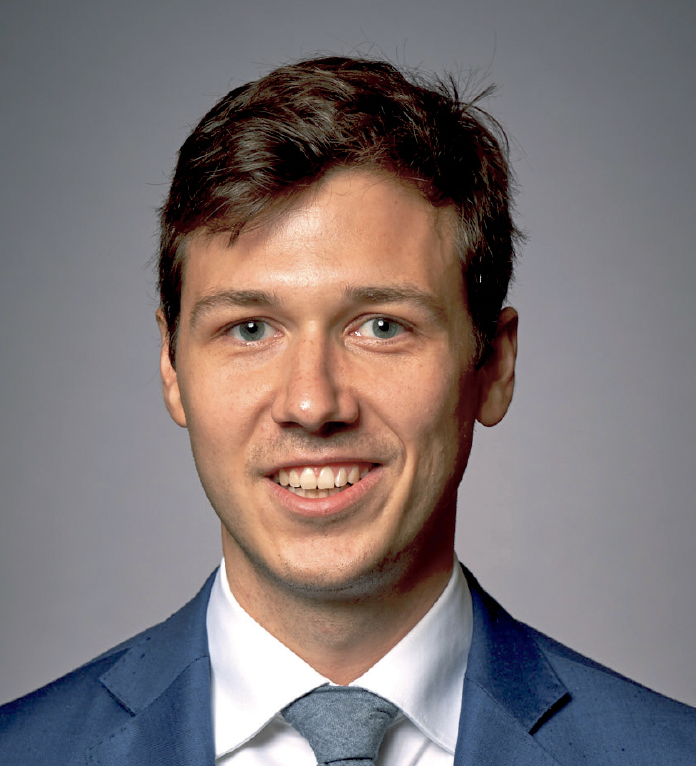 On May 10, a New York Supreme Court judge in Ontario County dismissed a construction company's lawsuit against James Meaney of Geneva, New York, publisher of the Geneva Believer watchdog blog, who was defended by the Law School's First Amendment Clinic and co-counsel Michael Grygiel of Greenberg Traurig LLP.
Judge Brian Dennis agreed that amendments approved in November to New York's so-called "anti-SLAPP" statutes, which seek to deter use of the courts to silence criticism in public matters, should apply to the case retroactively. But he also found that the previous version of the statute would have applied as well, and that Massa Construction Inc. could not meet its statutory burden to show that its claims had a substantial basis in law and fact. Dennis ruled that Meaney's challenged articles were comprised of true facts and constitutionally protected opinions, rejecting Massa's theory of defamation by implication, and holding that satirical images in the articles were nonactionable.
During a virtual hearing on December 9, 2020, Ward led the defense team's argument for why the amended anti-SLAPP laws—short for Strategic Lawsuits Against Public Participation—should apply retroactively. State and federal judges have recently reached that conclusion in unrelated cases, but at the time of the hearing no courts had weighed in on the matter.
The victory was the First Amendment Clinic's second on Meaney's behalf since Massa filed its defamation claim in January 2020. Last June, the same court on First Amendment grounds denied Massa's request for a temporary restraining order demanding Meaney take down articles reporting on the company's ties to the Geneva city council, which according to Meaney's reporting has awarded Massa more than $4 million in contracts since 2010.
"I was grateful to play a role in defending this journalist who, if the clinic weren't here, might have had to stop publishing," Ward said. "Getting to not only write on his behalf but to argue before a judge on his behalf was an amazing experience."
–James Dean
Law Clinic Helped Pave Way for Malawi's Death Penalty Ban
Advocacy by the Cornell Center on the Death Penalty Worldwide and International Human Rights Clinic at the Law School helped lay the groundwork for a Malawi Supreme Court ruling in May abolishing capital punishment there.
"The impact of this decision will be felt far and wide," said Sandra Babcock, clinical professor of law and founder and faculty director of the death penalty center. "The decision further reinforces Africa's emerging position as a leader in the trend toward abolition of capital punishment."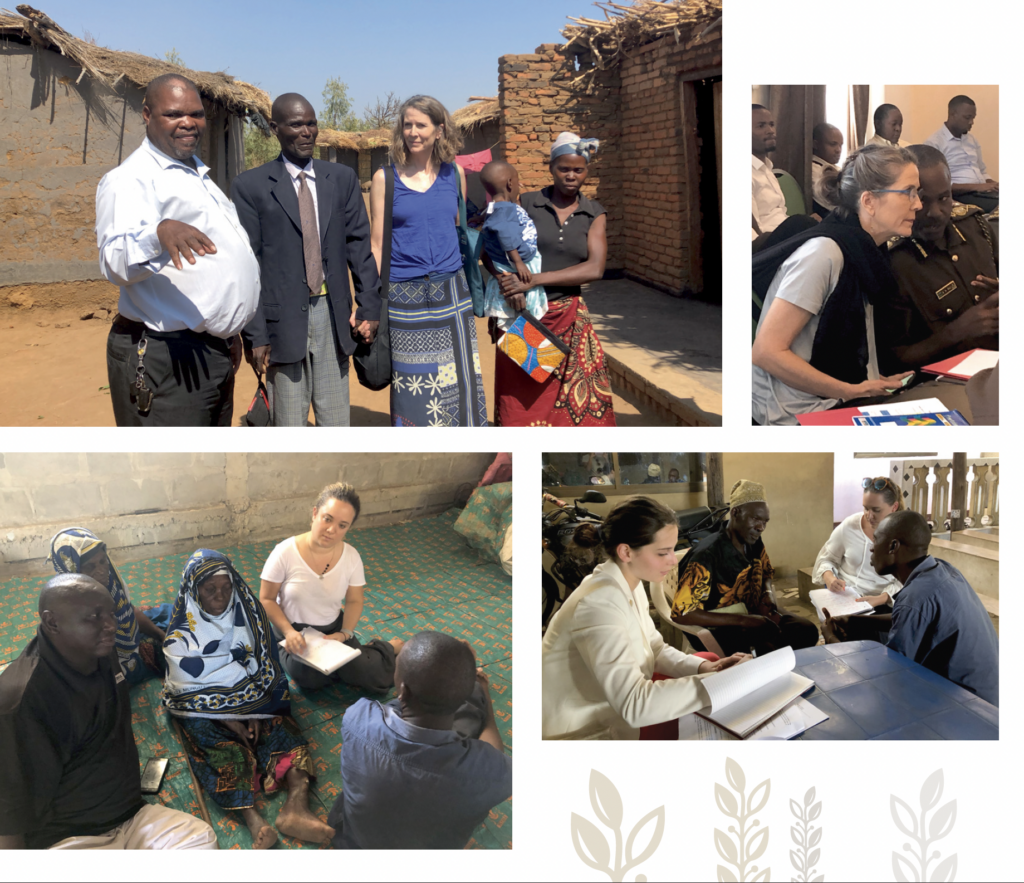 Babcock began working on capital cases in Malawi in 2007, the same year its courts ruled mandatory death sentences for capital convictions unconstitutional. At that time, some 170 prisoners serving death sentences became eligible for resentencing hearings.
But it was not until 2015, after the death penalty center and partners including the Malawi Human Rights Commission secured a grant to advance the Malawi Resentencing Project, that hearings began. Over the next several years, nearly 160 inmates—some wrongfully convicted, most receiving competent legal representation for the first time—were released or received reduced sentences.
Students in the International Human Rights Clinic helped achieve those results, working alongside local prosecutors, public defenders, and paralegals to interview prisoners about their cases and conduct investigations in rural villages. They helped review files, where available, and write briefs supporting each case. The death penalty center also led trainings for judges, lawyers, paralegals, and human rights advocates on how to gather and present mitigating evidence, including the identification and assessment of prisoners with mental illness or intellectual disability. With a grant from The Atlantic Philanthropies, the Cornell Center on the Death Penalty Worldwide recruited psychiatrists who flew to Malawi to train local clinicians in conducting forensic mental health assessments for the sentencing hearings.
Babcock said the Malawi Supreme Court's April 28 ruling abolishing capital punishment, which will result in reduced sentences for nearly 40 more death row prisoners, was consistent with the African tradition of Ubuntu, or healing justice.
"Our Malawian colleagues taught us that engaging communities in the resentencing process was critical to ensure that each released prisoner was welcomed back into his or her village," Babcock said. "Other countries—including the United States—could learn a great deal from this approach."
– James Dean
---
Gift from Cooperstown Churches Will Launch Legal Services Project
An innovative partnership between Cornell Law School and the First Presbyterian and First Baptist Churches of Cooperstown, New York, will expand legal services for immigrant communities in the Mohawk Valley region and beyond. The churches have made a $200,000 gift to the Law School, creating a project to provide family and immigration-related legal services to low-income immigrant farmworkers, families, and youth.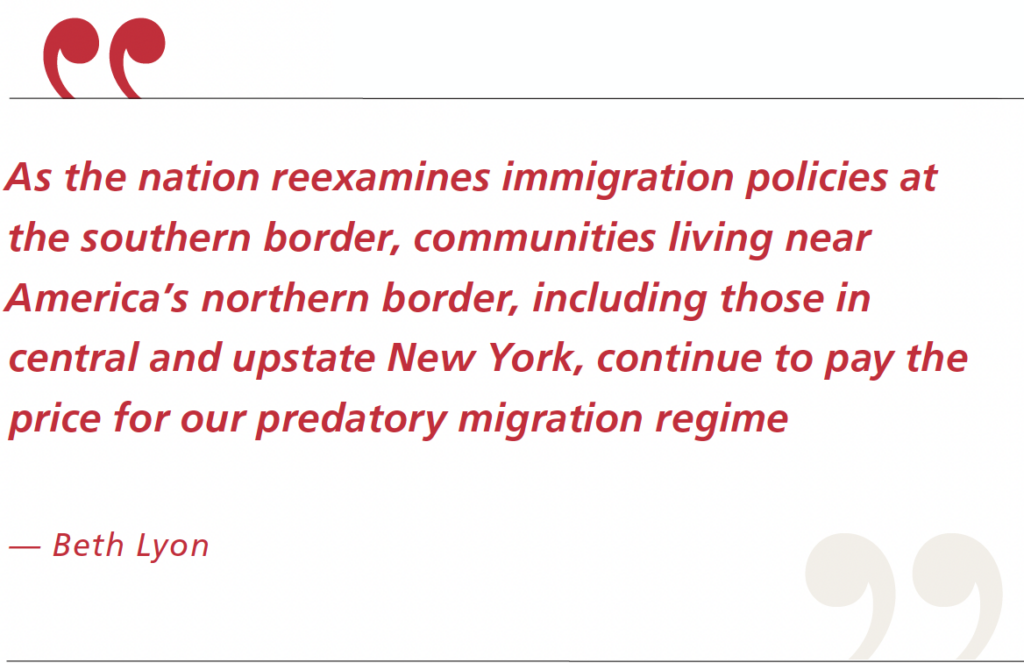 The gift will allow the Law School's Farmworker Legal Assistance Clinic to hire a two-year legal fellow. Under the supervision of Farmworker Clinic director Beth Lyon, the new fellow will work out of an office in the churches to provide legal services in partnership with immigrant communities. The project will begin with a series of conversations with immigrants, community-based organizations and churches, legal service providers, educators, and judicial personnel to determine the project's priorities.
To form this unique partnership, First Presbyterian's Interim Pastor Faith Gay sought—and continues to seek—funds from donors in the community and Mohawk Valley region. "This unprecedented gift is a significant moment in our churches' joint commitment to love and support our neighbors." Reverend Gay noted.
Lyon, who is a clinical professor of law and associate dean for experiential education, noted, "as the nation reexamines immigration policies at the southern border, communities living near America's northern border, including those in central and upstate New York, continue to pay the price for our predatory migration regime. With their longstanding community ties and location in an underserved area, the First Presbyterian and First Baptist Churches of Cooperstown are ideal partners to leverage the Law School's experience partnering with low-wage immigrant communities to provide priority legal services."
The donor churches were both founded in Cooperstown, New York, in the nineteenth century, and share deep commitments to social justice and building intercommunity ties.
Law School Clinic Helps Young Guatemalan Farmworker
Beginning in early 2020, a team of three third-year Cornell Law students worked with Professors Beth Lyon and Jaclyn Kelley-Widmer on an unusually complex case involving a young farmworker from Guatemala who was going to be deported from the United States in spite of his compelling reasons to remain here lawfully. In early March 2021, the team learned that their efforts to secure Special Immigrant Juvenile Status for their client had been successful. Read an article written by the three students—Kayleigh Yerdon '21, Francisco Micheo '21, and Amanda Miner '21—of their client's case and how it was successfully resolved.
---
First Amendment Clinics Secure Access to Prison for Author to Interview Civil Rights Leader
In August, the First Amendment Clinics at Cornell Law School and Arizona State University's Sandra Day O'Connor College of Law secured access to in-person interviews with the incarcerated civil rights leader Jamil Al-Amin, formerly H. Rap Brown, on behalf of scholar and journalist Arun Kundnani, who is writing a book chronicling Al-Amin's life. Prior to the clinics' involvement, Kundnani had made three separate unsuccessful interview requests to the former warden of the Federal Correctional Complex in Tucson, Arizona, where Al-Amin is housed. The former warden denied access to Al-Amin in part based on his determination that an interview with the nearly blind septuagenarian would purportedly reelevate his status at the prison and disturb the good order of the institution.
Al-Amin played a leading role in the civil rights movement in the 1960s as the fifth chair of the Student Nonviolent Coordinating Committee. In 2002, he was convicted of murder and sentenced to life in prison without the possibility of parole for the killing of a sheriff's deputy in Atlanta. Al-Amin and his supporters continue to maintain his innocence.
After the clinics demanded access on First Amendment grounds and promised to pursue legal action if the renewed request was denied, a new warden granted Kundnani telephone and video interview access to Mr. Al-Amin this spring and in-person access this summer.