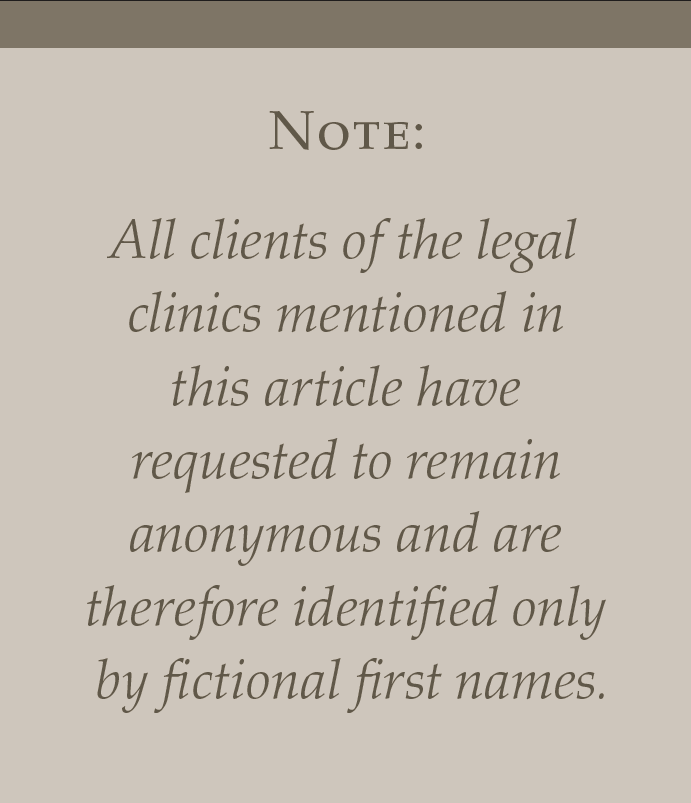 Caleb arrived at the protest in downtown Boston pulling a wagon filled with water bottles, granola bars, and bandages, joining thousands of people demonstrating against the murder of George Floyd.
Six hours later, as the march on May 31, 2020, erupted into violence, he was rushing to his car when someone near him threw a water bottle at a police officer. Within seconds, police had tackled him to the ground and arrested him on charges of assault with a dangerous weapon.
His night in jail suffering from being pepper-sprayed and beaten for a crime he didn't commit was followed by a call the next day from Carlton Williams, a criminal and civil rights lawyer who was about to join the faculty at Cornell Law School. Over the next year and a half, Williams and the students in his Movement Lawyering Clinic would work with Caleb to have the charges dismissed.
"They understand the system and they're willing to help people understand it," says Caleb, a college student from Plymouth, Massachusetts. "I would be in a very dark, dark place if they didn't help me."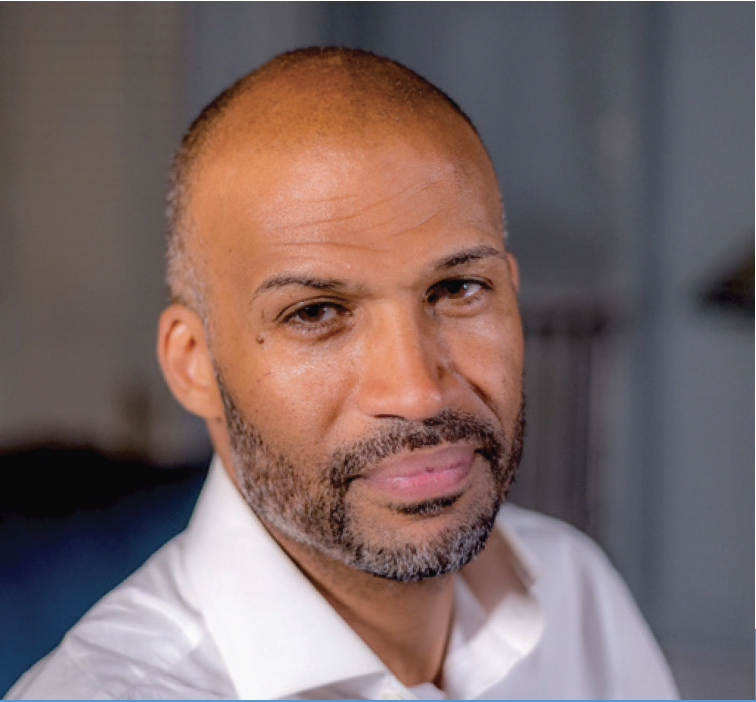 The Movement Lawyering Clinic, which provides legal assistance to activists and organizations fighting for social justice, is one of eight new clinical courses developed at the Law School in the past six years. By next year, three more clinics and practicum courses will be added, bringing the total number to twenty-eight.
Williams, now an assistant clinical professor of law, is part of a group of faculty members recruited by Beth Lyon, associate dean for experiential education and clinical program director, to lead the new courses, which offer services ranging from low-income taxpayer support to tenants' advocacy. As the program has expanded, student interest has soared, jumping from 14 percent of all law students participating in a clinical course in 2000 to 73 percent in 2020, Lyon says.
Students see the clinics as an opportunity to learn new skills, work with clients and make a difference in someone's life. "It's been very powerful just knowing how valuable our tools as lawyers are," says Bryan Garcia, a third-year law student who has taken the Movement Lawyering Clinic three semesters and has worked on Caleb's case. "You're dealing with real people who are in urgent need of help."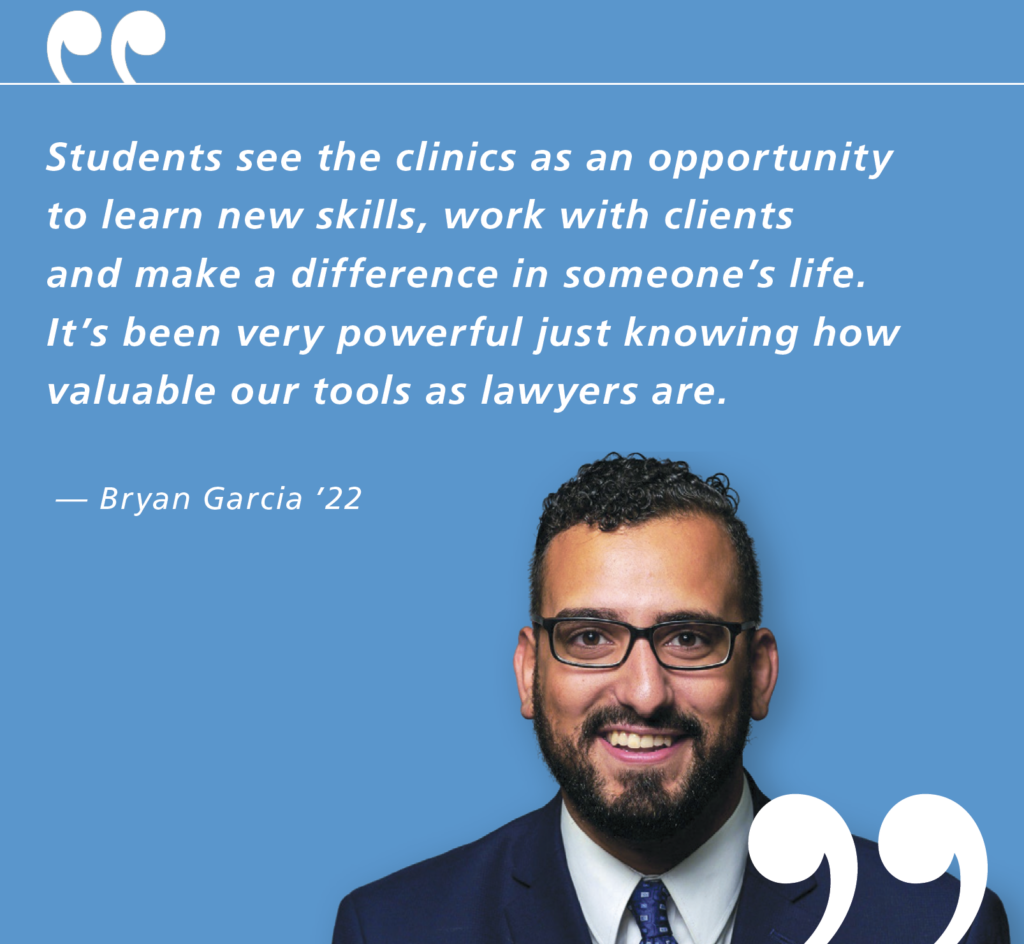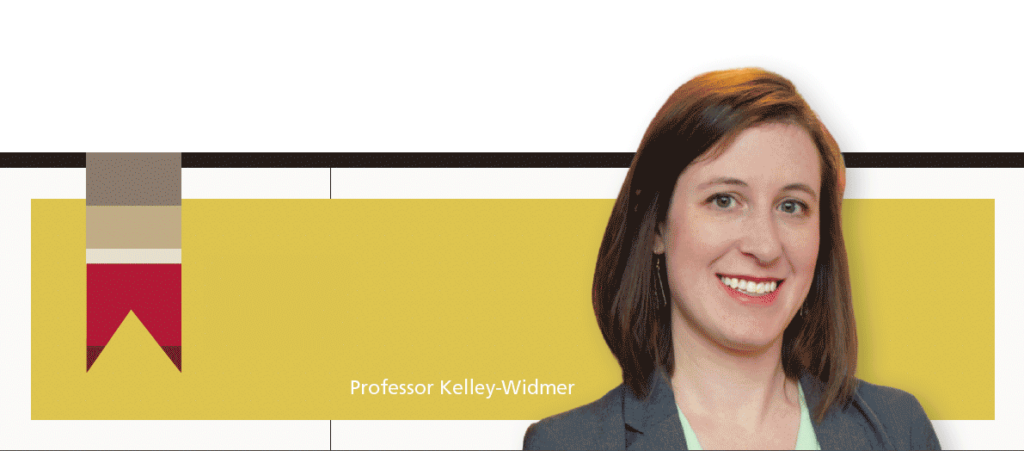 An Opportunity for First-Year Students
Most law schools do not offer clinical courses for first-year students, but Cornell was among the first to launch such a course when Jaclyn Kelley-Widmer, an associate clinical professor of law (lawyering), started the 1L Immigration Law and Advocacy Clinic in 2020.
After working with immigrant families as a teacher and lawyer in California, Kelley-Widmer arrived at Cornell in the fall of 2017, just as the Trump administration was rescinding the Deferred Action on Childhood Arrival (DACA) program. As she began giving presentations about DACA in Ithaca and in the community, she decided to create a clinic that would help Cornell students and community members who were DACA recipients.
"Any case that has to do with immigration is inherently a high-stakes case," Kelley-Widmer says. "These cases have to do with whether someone can lawfully remain in the United States or gain permission to live here. It's very easy for people who try to represent themselves to make mistakes in their case that can have grave consequences."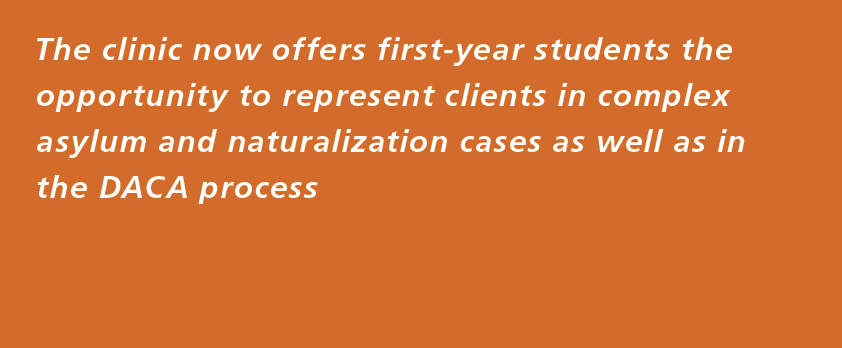 The clinic now offers first-year students the opportunity to represent clients in complex asylum and naturalization cases as well as in the DACA process, whether it's to renew their status every two years or seek permission to travel back to their home country. Alejandra, a lecturer at Binghamton University, turned to the clinic when she needed help applying for government permission to travel back to Ecuador to see her grandmother, who was in advanced stages of Alzheimer's. While she came to the United States at the age of thirteen with her parents and three sisters, no one in her family had returned to Ecuador to see the family they left behind.
"It was a beautiful experience," says Alejandra, who thanks Kelley-Widmer for advising her throughout her trip last summer. "But saying goodbye to my grandmother was extremely touching because I didn't know if that was going to be the last time I could hug her."
Another client the clinic worked with was Julia, a Ph.D. student at Cornell who needed to renew her DACA status. She contacted the clinic to ensure her application would be approved so that she could continue working at Cornell.
"I wouldn't have been able to do it on my own," Julia says. "I wouldn't know whether the application looked right or what the errors were. I wouldn't know what was right from wrong."
Protecting Tenants' Rights
One of the most common legal issues Cornell students face is dealing with landlords in the rental market. A 2018 editorial in the Cornell Daily Sun urged the Law School to create a tenants' legal services clinic because students are often unprepared to assert their rights as renters. The newspaper's concerns were validated by a study in Ithaca City Court showing that only about 3 percent of Ithaca tenants who were evicted had legal representation, compared to 97 percent of landlords involved in the process.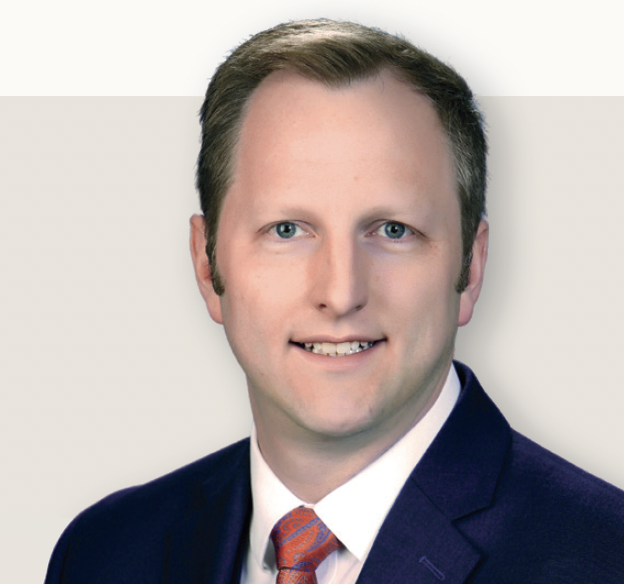 In 2020, the Law School decided to create a practicum—a clinic led by an adjunct professor—on tenants' rights a few months after helping to create a tenants' housing hotline with several community organizations. William Niebel, a staff attorney at Legal Services of Central New York, was recruited to lead the practicum since he has specialized in landlord-tenant law for more than fifteen years.
Niebel says the power differential between tenants and landlords in Ithaca, where 73 percent of residents are renters, is significant. Since legal services clinics in the area are overwhelmed with requests for help from tenants, the practicum has helped address the need.
Lisa contacted the practicum after her landlord returned only $50 of her security deposit when she moved out of her apartment in downtown Ithaca. The pair of law students assigned to represent her in Ithaca City Court developed evidence in the case showing that the landlord was trying to charge her for six years of damages, even though she had only rented the apartment for a year.
"The landlord was pretty tough in the beginning because he didn't want to return any of the money," says Lisa, who received $400 of her security deposit in a pretrial settlement. "But the students were very brave and they prepared the case very well."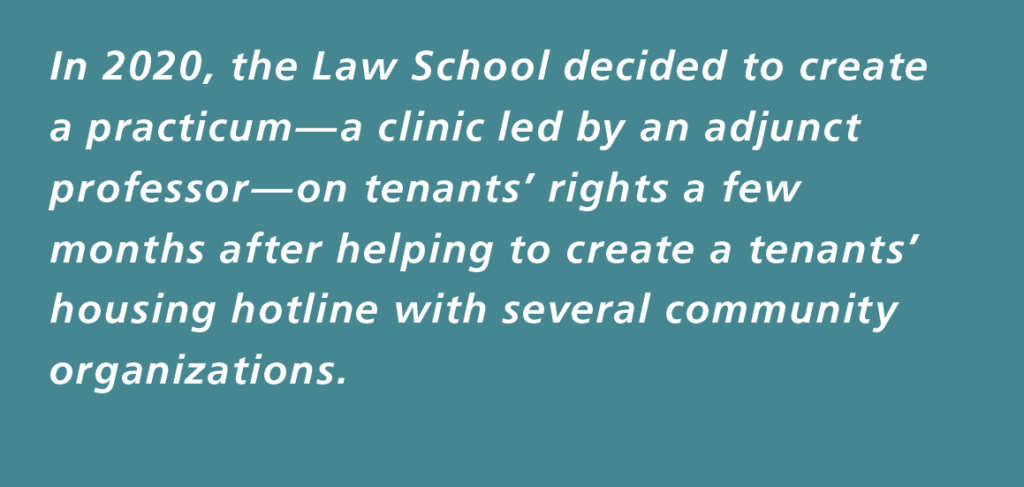 Marisa Pagan-Figueroa '22, a third-year student who worked on the case, said her experience in the practicum has helped her gain confidence in her skills as a lawyer. "Being able to take on the representation of a case and build trust with our client and being able to take something to court has absolutely changed the way that I look at myself," she says.

Focusing on an Indian Tribe Dispute
In the Federal Indian Law Practicum, created in 2017, students are trying to resolve a legal controversy that has sharply divided the Cayuga Nation, which settled in Central New York about 400 years ago.
The dispute over the leadership of the Cayuga Nation went public when Clint Halftown, the federal representative of the tribe, and his supporters demolished a dozen tribal buildings, including a daycare center, a gas station, and a schoolhouse, in the middle of the night in February 2020. Now Halftown has threatened to evict fifteen families who oppose his leadership from their nation-owned homes, alleging that they owe $700,000 in back rent.

A faction of traditional Cayuga citizens do not recognize Halftown's authority because they say the leaders of the nation should be selected by its clan mothers—the method it has used for hundreds of years. Halftown, who had served in a temporary leadership position, was recognized as the tribe's federal representative by the former assistant secretary for Indian affairs at the U.S. Department of the Interior in 2019, a decision the practicum is seeking to reverse.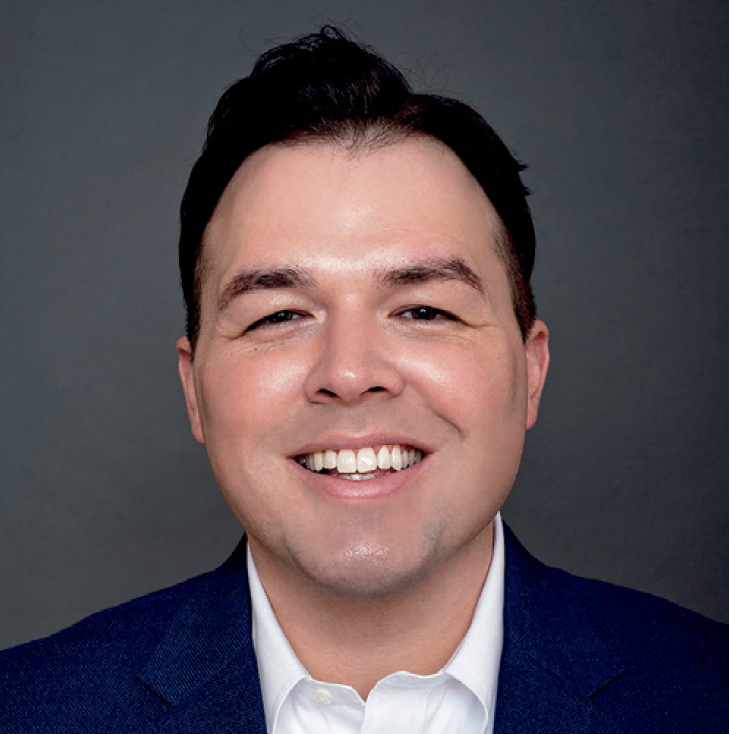 "Their selection of Clint Halftown as the nation's leader was an impermissible intrusion on tribal sovereignty," says Michael Sliger '08, who specializes in federal Indian law and leads the practicum. "Traditional methodology to select nation leadership must be recognized by the Department of Interior."
Cayuga Nation Chief Sam George, who was appointed to his position by the nation's clan mothers, brought the case to the Federal Indian Law Practicum last March after he had spoken at the Law School about the tribe. Students in the Tenants' Advocacy Practicum are also working on the evictions with Legal Assistance of Western New York Inc.
"We didn't have anybody who would take on this case," says George, who has led the effort to remove Halftown. "Cornell is really stepping up."
Ye Eun Park, a second-year student, says taking the Indian law practicum has allowed her to learn how to work collaboratively on cases in a new facet of the law for her. "When I came to law school, I had a personal goal of stepping outside my comfort zone and learning about areas I didn't know," she says. "I also wanted to help uplift underrepresented people so I thought the practicum was a way to combine those two things."

Advocating for Farmworkers' Rights
Beth Lyon was recruited to Cornell to launch the Farmworker Legal Assistance Clinic in 2015. At the time, Cornell was the second law school in the country to host such a clinic; the first was Villanova, where Lyon had taught before joining the faculty at Cornell.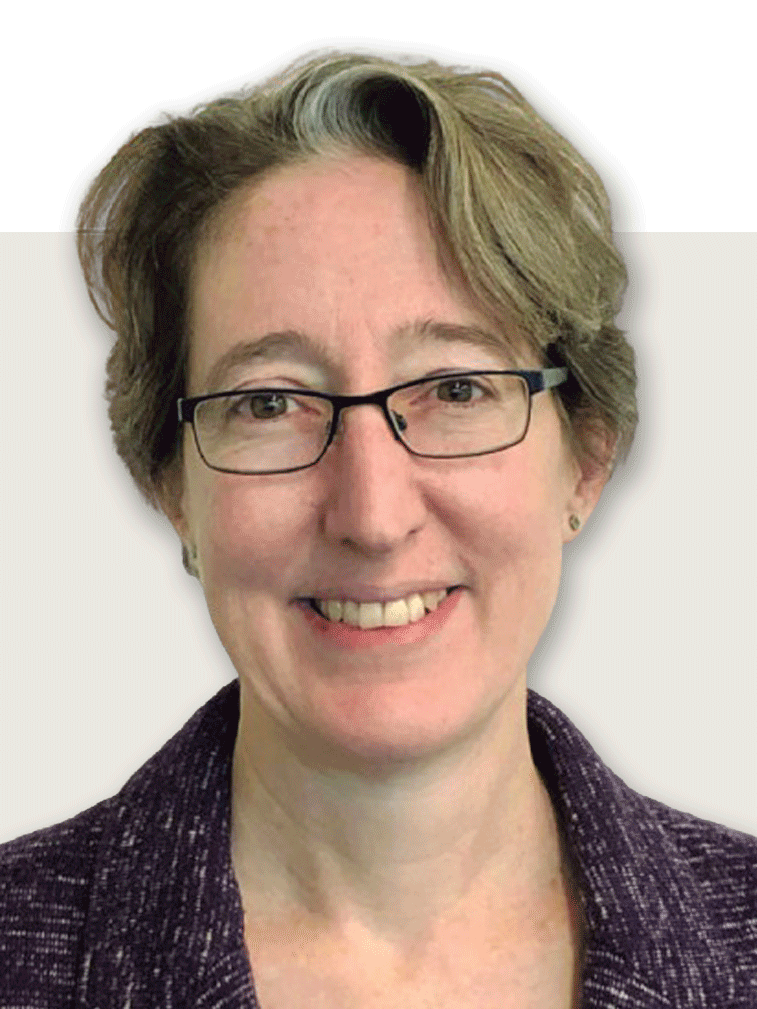 After interviewing local stakeholders, Lyon decided the new clinic should work at the intersection of employment and immigration law, and explore the impact on child and youth farmworkers, who primarily immigrate from Central America. By the time they make the trek to New York State to pick apples, grow tomatoes, or milk dairy cows, they have often experienced abuse and extended detention, Lyon says.
As undocumented migrants in New York, the young workers face active deportation proceedings in the Buffalo Immigration Court. That's where the farmworker clinic has stepped in to slow deportation proceedings while filing state court petitions to seek specialized orders of protection and then apply for visas that put them on a path to permanent status.
One client, Gloria, a migrant worker from Mexico, turned to the clinic for help sustaining her complaint against the tomato greenhouse where she had worked after being sexually harassed by her supervisor. When she called the Department of Labor and asked for an investigation, her supervisor began treating her more harshly and the company hired a law firm.
Briana Beltran, a lecturer at the law school who co-teaches the farmworker clinic, and her students represented Gloria at a New York State Division of Human Rights mediation with the employer and its lawyer, and resolved her claims that day. "Working on Gloria's case was a tremendous experience for the students," Beltran says.
Gloria, who now works at another greenhouse, says she wouldn't have been able to stop the harassment on her own. "Truthfully, I wouldn't have done anything without the help of the clinic," she says.
The farmworker clinic has now expanded its reach to Asia to investigate the labor conditions of migrant Indonesian workers in the Taiwanese fisheries and tea production industries. A grant allowed the clinic to hire Justin Lin '19, as a law fellow to work on the project, collaborating with other alumni and using the research findings to advocate for policy reforms.
The project supports alumni to engage in farmworker advocacy in their home countries, often drawing on the training and connections they gained at Cornell.
"The project supports alumni to engage in farmworker advocacy in their home countries, often drawing on the training and connections they gained at Cornell," Lyon says.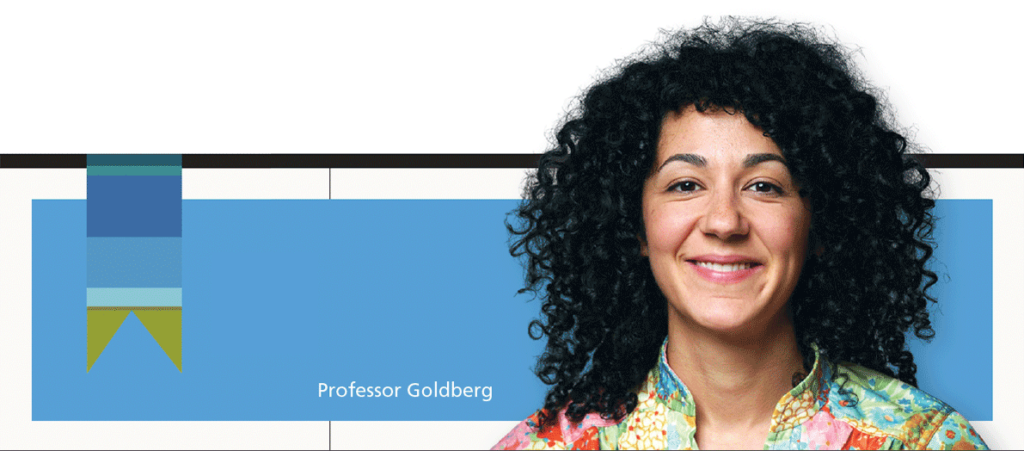 Expanding the Program
By next fall, three more courses will be added to the law school's clinical program: the New York State Appellate Criminal Defense Clinic, the Education Law Practicum, and the Transnational Disputes Clinic.
Rachel Goldberg, an associate clinical professor of law (lawyering), is launching a clinic in which students will represent indigent criminal defendants in New York State appellate courts. "Students will learn not only the fundamentals of appellate representation and persuasive brief writing, but the intricacies of trial proceedings in New York, where many of our students end up practicing," Goldberg says.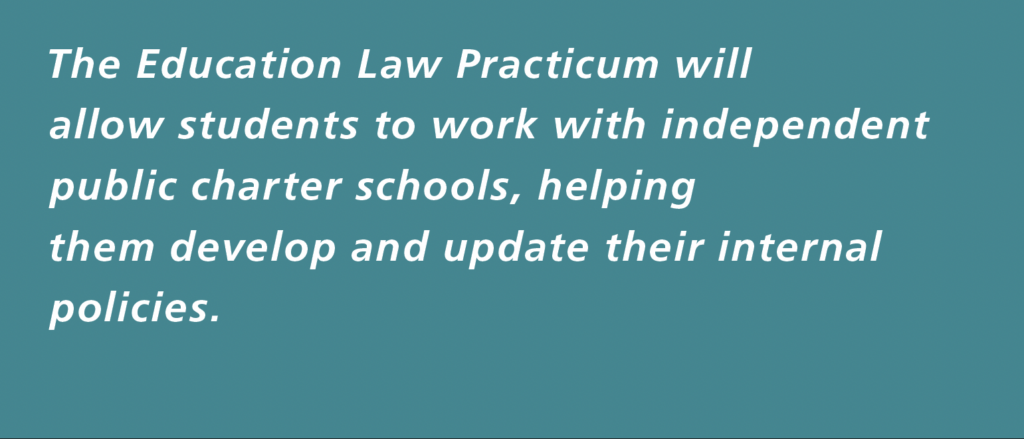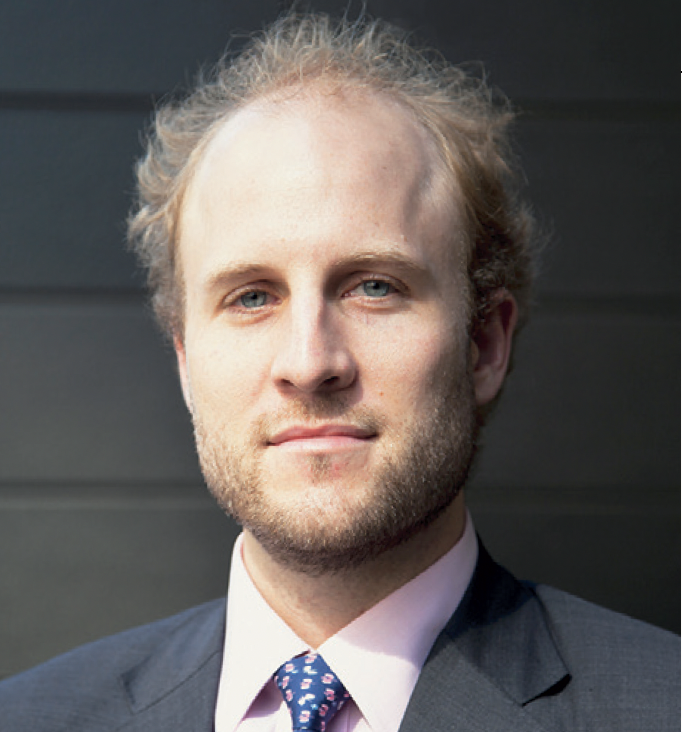 The Education Law Practicum will allow students to work with independent public charter schools, helping them develop and update their internal policies. "Our students, having been through many years of schooling, are in a great position to combine experience and lawyering to assist schools in developing innovative frameworks reflective of the 21st century," says Ellen Eagen '03, an adjunct professor of law and an education lawyer in California and New York. Even before the practicum's formal launch, Eagen has already begun advising the Farmworker Clinic on gaining English as a Second Language services for its school-age clients.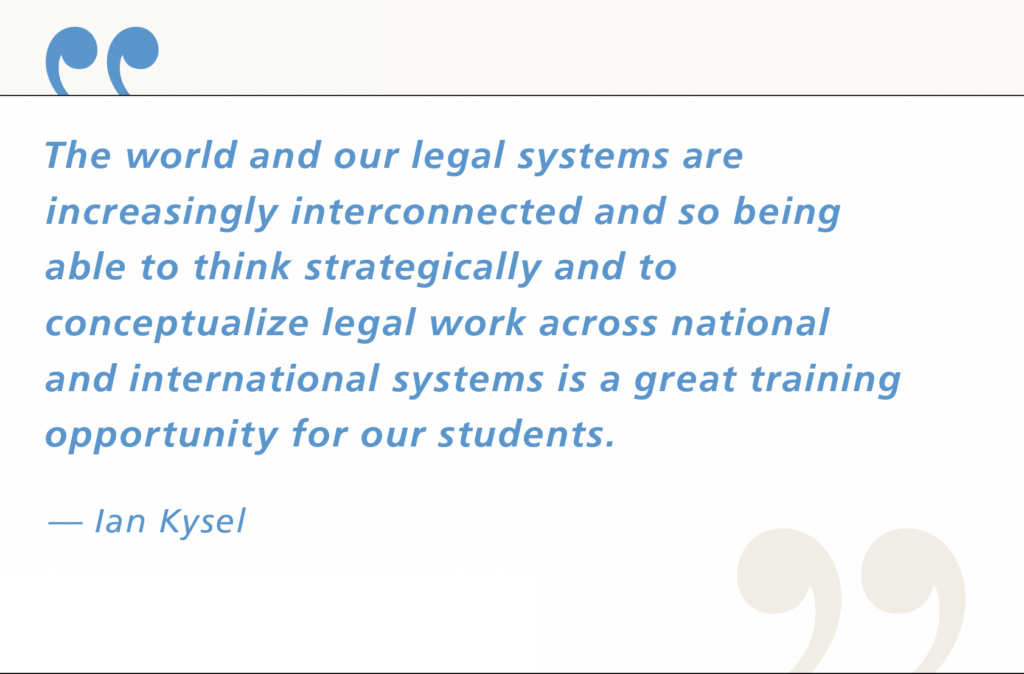 And next fall, the Transnational Disputes Clinic will offer students the opportunity to work on cases involving legal systems around the world, including in cases advocating for the rights of international migrants, says Ian Kysel, a visiting assistant clinical professor of law who founded and directs the clinic.
"The world and our legal systems are increasingly interconnected and so being able to think strategically and to conceptualize legal work across national and international systems is a great training opportunity for our students," he says.