In April, after nearly a year of planning and hard work, the Entrepreneurship Law Clinic's long-time client, Lev Kitchen, opened its doors on the Ithaca Commons in March.
Lev's owners, Ben Plotke and Jiayan Wu, met at Cornell, where they both received their Masters in Hospitality Management from the School of Hotel Administration in 2019. As displaced hospitality workers during COVID, the couple decided to pursue their long-term dream of entrepreneurship in the food service business—and they decided that Ithaca would be the perfect place to start a restaurant that represents and promotes sustainability and social values.
Lev Kitchen seeks to employ refugees and recent immigrants and provide them with job training, a living wage, and benefits. The menu combines Middle Eastern flavors and is centered around a flaky, Yemeni flatbread called malawach. In creating the menu, Plotke and Wu focused on pairing locally sourced ingredients with fine wines and spices imported from countries such as Israel, Lebanon, and Syria. On any given day, the couple can be found overseeing operations at Lev along with their toddler, Naomi, who is guaranteed to greet customers with a smile.
The clinic started working with Plotke and Wu in the spring of 2021 on the purchase of the leasehold for the Lev Kitchen space. Once they secured the physical space, the clinic pivoted to helping the couple create a business structure that has the flexibility to expand once Lev Kitchen opens additional locations across the United States. Clinic students helped sort through the regulations and permits required for the business, advised on employment law issues, and created employment contracts for the team, and sought federal trademark protection for Lev Kitchen. The clinic student team included Max Rosenthal '22, Kathleen Joo '23, and Allyson Farley '23. 

---
Bronin Leads Launch of National Zoning Atlas 
Zoning laws, adopted by thousands of local governments across the country, dictate much of what can be built in the United States. Zoning codes have major ramifications for businesses, housing, and quality of life but can be very difficult for non-experts to understand.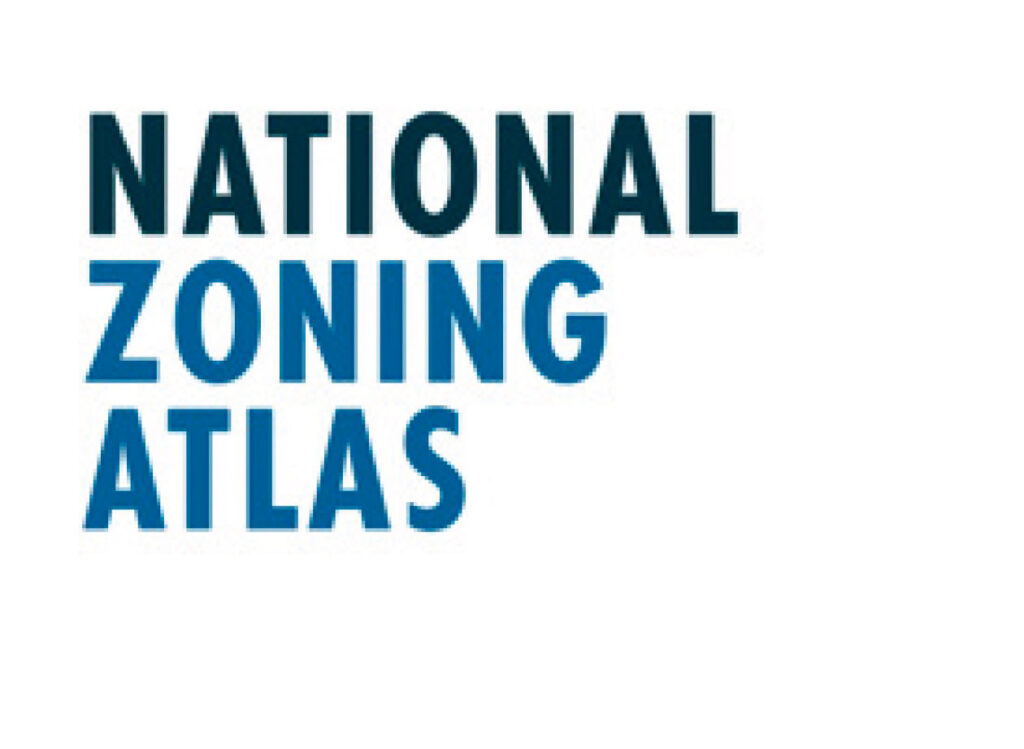 To address this information gap, Sara Bronin, associate member of the Law School faculty, and the Legal Constructs Lab that she directs, have launched a National Zoning Atlas that enables people to better understand zoning codes and their regulatory constraints. This first-of-its-kind effort translates and standardizes zoning codes across the United States into a single, accessible online resource.
"We envision the National Zoning Atlas as the Rosetta Stone of zoning: translating complex, technical, bureaucratic jargon into easy-to-understand maps and graphics," said Bronin, who is also a professor of city and regional planning in the College of Architecture Art and Planning. "Once we get a critical mass of jurisdictions incorporated into the National Zoning Atlas, we'll be able to unlock tremendous, unprecedented secondary research in housing, education, transportation, environmental policy, climate response, economic development, and much more." 
---
Clinics Win Battle Over Meaning of 2016 FOIA Amendments
In August, a team including Cornell Law School's First Amendment Clinic won a precedent-setting case before a federal appeals court concerning the scope of 2016 amendments to the Freedom of Information Act (FOIA).
In the first ruling on this critical issue, the U.S. Court of Appeals for the 2nd Circuit agreed that the amendments require federal agencies to disclose confidential commercial and financial information they obtain from third parties, unless they can show that disclosing the confidential material will cause affirmative harm to the commercial interests of the entity that provided the information.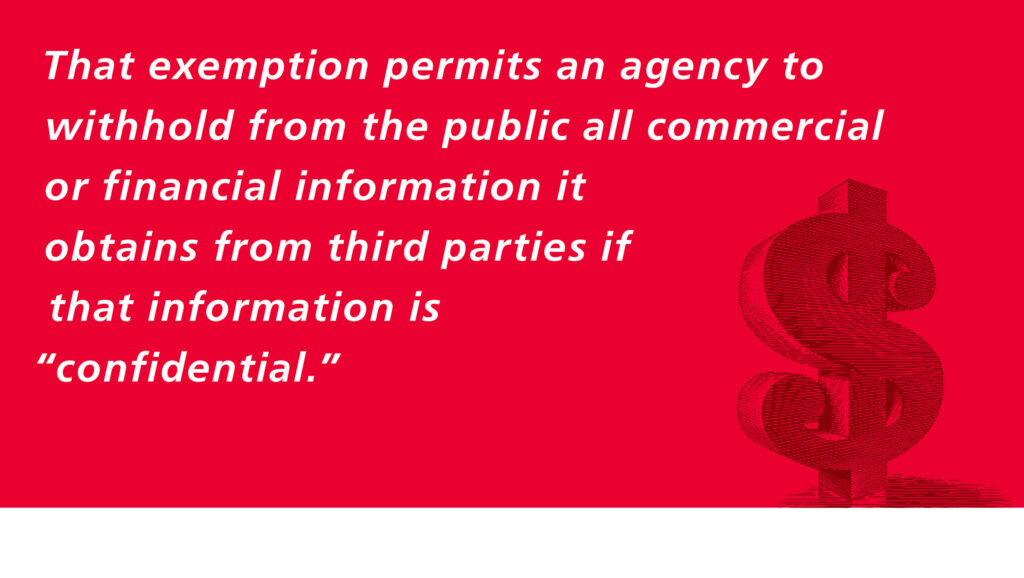 The victory for Cornell Law, Yale Law School's Media Freedom, and Information Access Clinic and the SMU Dedman School of Law First Amendment Clinic—all part of the Free Expression Legal Network, a coalition of clinics devoted to free speech and government transparency—came in a case concerning Exemption 4 to FOIA. That exemption permits an agency to withhold from the public all commercial or financial information it obtains from third parties if that information is "confidential."
For several decades, courts had construed this exemption narrowly to allow the withholding of such confidential information only if its disclosure would cause "competitive harm." The clinics' case, Seife v. Food and Drug Administration, involved the meaning of a 2016 amendment to FOIA that requires agencies to disclose information even when it falls within one of FOIA's exemptions, unless the agency can show that disclosure is likely to cause the type of harm the exemption was intended to prevent.
The plaintiff in the precedent-setting case is Charles Seife, an award-winning science reporter and journalism professor at New York University. Seife was seeking to obtain documents from the FDA related to its approval of a controversial drug—Exondys 51—created by pharmaceutical company Sarepta. The FDA largely rejected Seife's request for information pertaining to the drug's approval, asserting that the clinical trial data and other information he sought could be withheld under Exemption 4 since Sarepta considered it confidential. While ultimately affirming the FDA's decision to withhold much of the information, the 2nd Circuit rejected its contention that information can be withheld simply by virtue of its being confidential.
The Seife case originated with a 2016 email to Cortelyou Kenney, then a staff attorney at Yale Law School and later the associate director of the Cornell clinic. The email posed a simple inquiry—"lawsuit?"—as a possible way to promote transparency for clinical trial data in the wake of multiple scandals involving drugs that turned out to be less safe and effective than suggested by the analysis of the confidential trial data conducted by the pharmaceutical companies themselves. The case went through three rounds of summary judgment briefing in the district court before finally landing in the 2nd Circuit Court of Appeals in 2021.

Kenney believes the years of effort were well worthwhile. "This case sets a vital precedent," Kenney said. "The 2nd Circuit is the first court of appeals in the nation to take up the question of the meaning of the foreseeable harm standard under the 2016 amendments, and this ruling will have an important spillover effect as other circuits address the issue."
Seife agrees: "The decision circumscribes Exemption 4 in a really important way," he said, "and in my future FOIAs I will be able to quote this every time and make sure FOIA officers understand that they must be able to show a foreseeable harm from disclosure in order to withhold confidential commercial information."
Added Jared Carter, an attorney with the Cornell clinic, who argued the case before the 2nd Circuit: "This decision holds federal agencies to the standard Congress directed and promotes a more open government."
Many attorneys and students contributed to this case over the past five years. They included Lily Coad '21, who drafted the reply brief for the 2nd Circuit; Tyler Valeska, who oversaw drafting of the 2nd Circuit's opening brief as a fellow at Cornell Law; and Cornell Law students Eric James Cummings, George R. El-Khoury, Hayden Rutledge, Jamie N. Smith, Lucas Lonergan, Michael Mapp, and Robert Ward