---
Reunion 2022
For the first time in three years, Cornell Law alumni returned to campus for an in-person Reunion, gathering outside Myron Taylor Hall at the start of an unusually sunny, picture-perfect weekend. "I'm so pleased we have this wonderful weather," said Jens David Ohlin, Allan R. Tessler Dean and Professor of Law, welcoming the group to Friday's luncheon, " although someone commented to me that they were feeling nostalgic for the rain."

That set the tone for Reunion 2022, two days spent reconnecting with old friends and making new friends, remembering the past and celebrating the present. Standing at the lectern, Ohlin announced the Law School's rise in the national rankings, introduced the faculty members sitting inside the tent, including the fiftieth anniversary class's Robert Hillman '72, and shared a couple of stories about talking with alumni—not just the ones pining for bad weather but the ones who tell him about the transformative experiences they had here as students.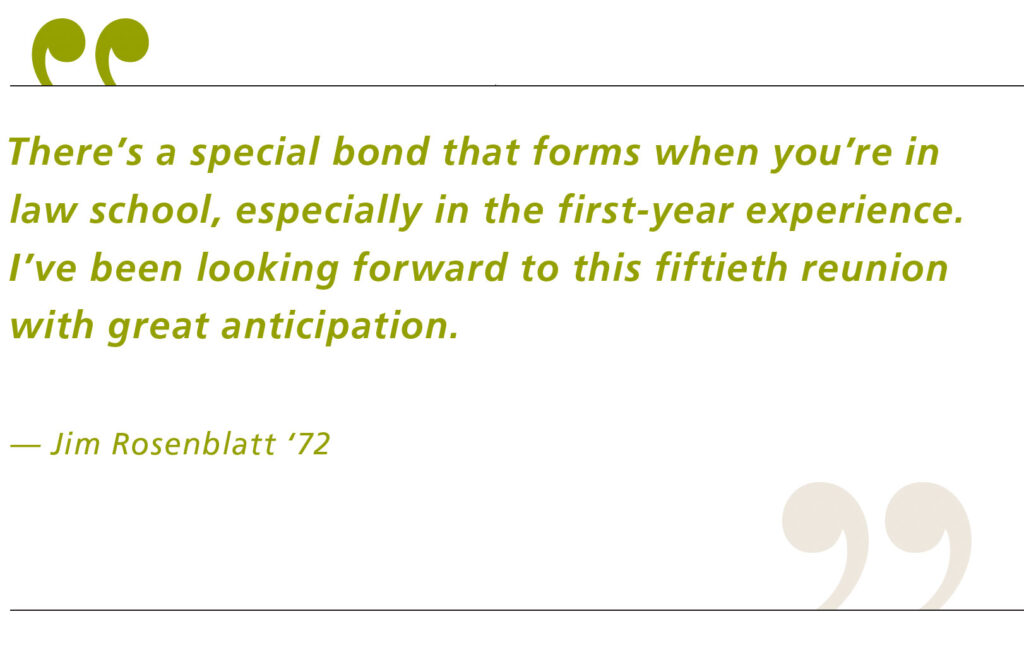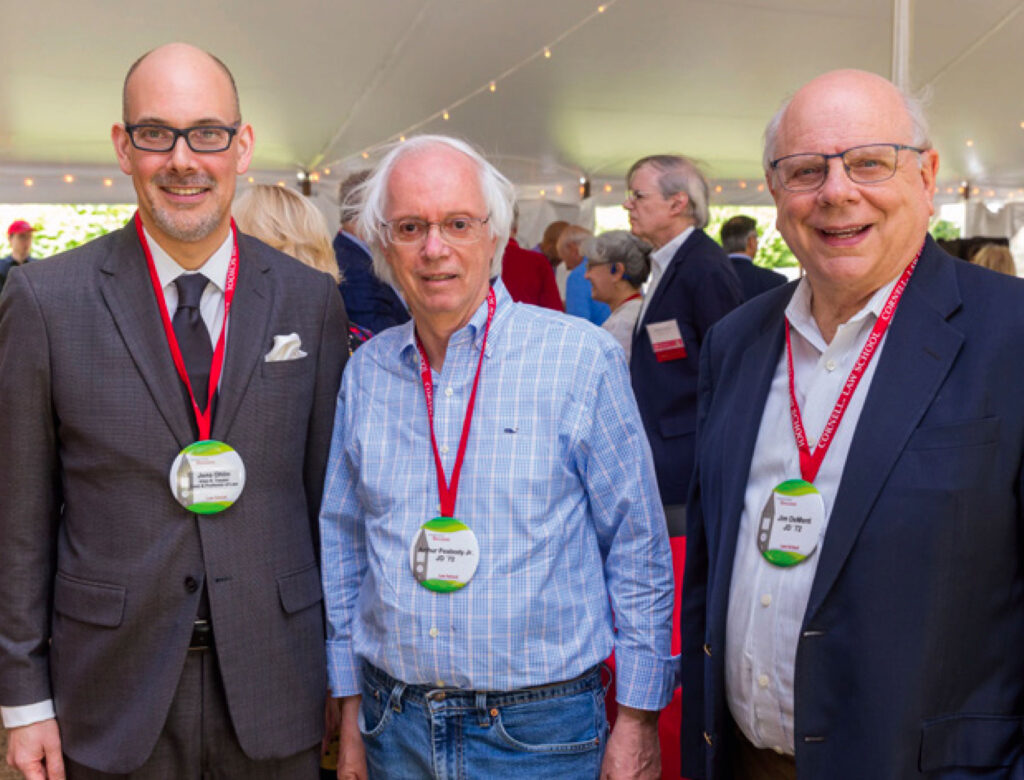 All around the tent, alumni nodded. "I had an excellent education," said Jim Rosen-blatt '72, talking later about the inspiration of professors Walter Oberer, Robert Pasley, and Ernie Roberts. "You just say the name 'Cornell,' and it impresses people. But the number one reason I'm here is the friendships. There's a special bond that forms when you're in law school, especially in the first-year experience. I've been looking forward to this fiftieth reunion with great anticipation. It's a very significant milestone.

"A lot has happened in the half-century since the Class of 1972 graduated, and after the welcome lunch, there was a lot still to come. There was a program to showcase the capital campaign, called " To Do the Greatest Good (see page 4)," a roundtable discussion on "Financial Regulation in the Time of Crisis" led by Saule Omarova, a conversation with President Martha Pollack at Bailey Hall, and a special dinner for each graduating class, with some reportedly a little rowdier than others.

Once the sun rose again, Saturday's program rolled out of bed for the State of the Law School Address in the new wing, where the dean covered his strategic vision, the progress being made in admissions, highlights of the Law School's cutting-edge teaching and research, and the importance of giving back to your alma mater. "Everything we're accomplishing today is due to the great generosity of the people who came before us, to the commitment of those prior generations," said Ohlin. "They seeded a fantastic garden that's now blooming."

From there, walking past the flowers on the Schwab Lawn, alumni flowed toward a tour of newly renovated Hughes Hall, their long-remembered home away from home, and to an educational program about helping refugees, where Stephen Yale-Loehr '81, talked about the ways Cornell attorneys can make a difference in navigating the immigration system. That was enough to stimulate brains and appetites, leading to a noon barbecue where siblings Jacquie Duval '92 and Daniel Duval '02, relaxed in the cool shade of the reunion tent, celebrating her thirtieth and his twentieth.

"The last few years have been like a time warp," said Jacquie between bites, "and now that we're switching to in-person, it feels as though the world is opening up again. Being here at Reunion feels so much more connected, and I keep meeting people I wasn't close with before and discovering this new kind of commonality between us, this openness to being a community."

---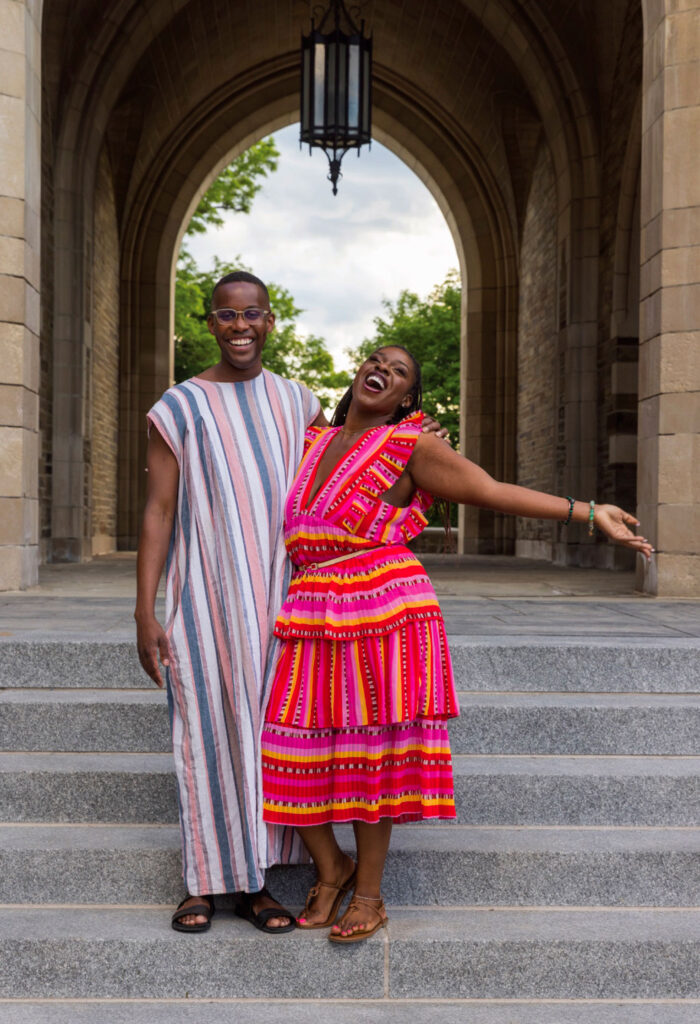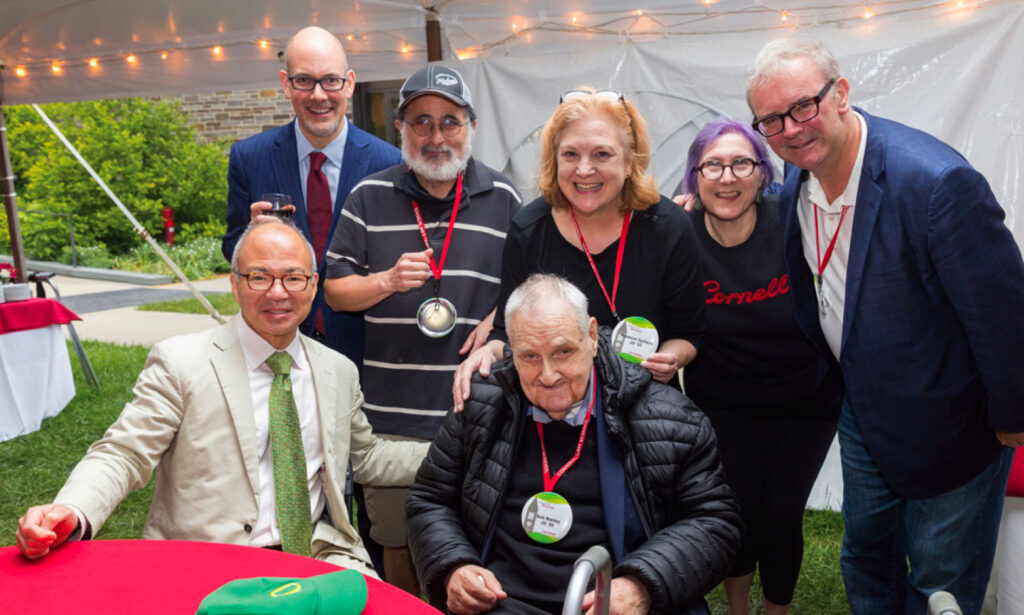 ---

"It's really energizing to come back, especially after missing campus for so many years. It renews my sense of hope and possibility," said Daniel, who remembers a time when Cornell Law was just somewhere his sister went to school. "We have a whole family connection to this place, starting with Jacquie and continuing with me, Dylan '20 and Rosalind '21, two of Jacquie's children. And even though Jacquie and I have taken different paths, our career trajectories have merged, and we get to share the Cornell experience and this weekend together."

As glasses clinked around the tent, attention shifted to the lectern for a report on class gifts. The good news? Alumni were giving back to the Law School, with a total of more than $2.5 million raised by 2022's reunion classes. That was the proverbial icing on the cake, and when dessert was done, the well-fed crowd lingered over coffee before progressing through the rest of the day: a continuing education course on campaign finance laws led by Michael Toner '92, a professional clothing drop sponsored by the Law School's student organizations, a Law Library open house, and ultimately to an all-class celebration and buffet dinner with dueling pianos.

Thankfully, both pianos survived without a scratch, and with the night still (almost) young, Antonio Haynes '12 took his party to Level B, the Collegetown club that hosted his class through its 3L year. "That certainly made me feel like I was a student again," said Haynes, reviewing the highlights of his weekend. "Reunion was the best networking experience I've had in a long while, and I mean that in the best sense. I met people who are doing a lot of different things with their lives and their Cornell degrees. Everyone really wanted to have a good time, and the energy was great all around."

Then, with the weekend over, it was time to return to the world of home and work, with dreams of the next visit to campus. "I just love it here," said Maria Fernandez '92, talking about why she keeps coming back. "Cornell gave me an experience that was unlike anything I'd ever had before. It expanded my horizons and enhanced my thinking process. It gave me the back-ground to do just about anything."

---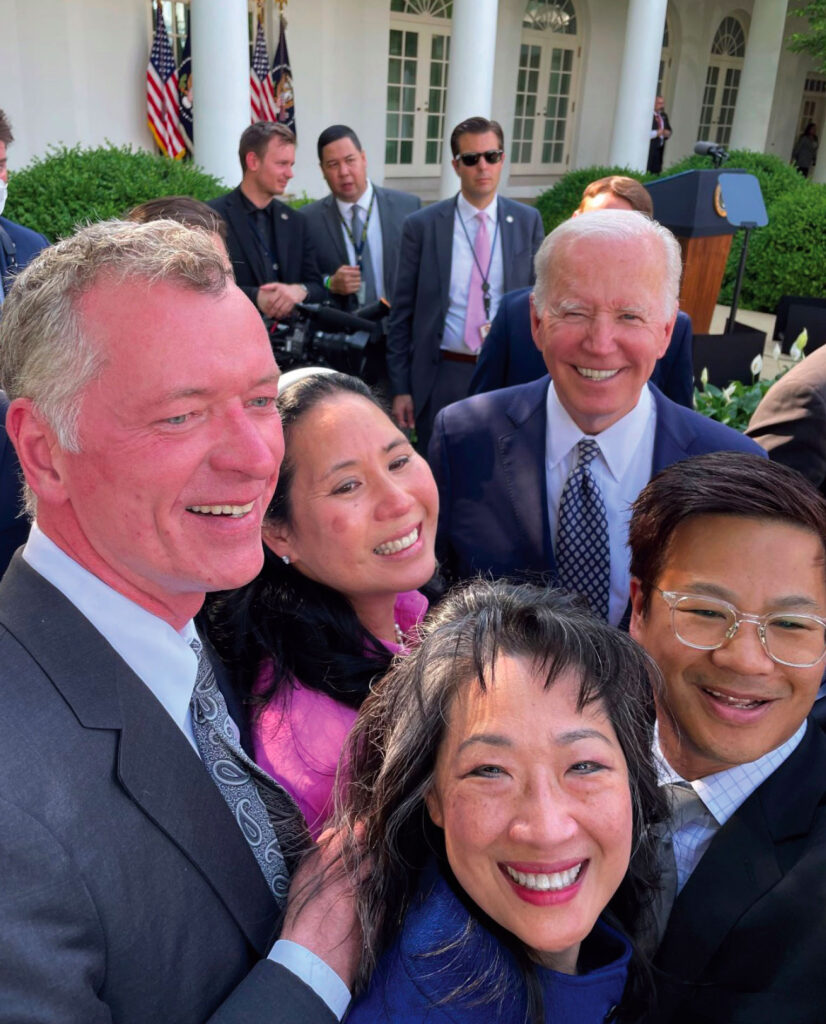 Diana Liu '86 Invited to the White House
On May 17, in the opening cel-ebration for Asian American, Native Hawaiian, and Pacific Islander Heritage Month held at the White House, President Joe Biden condemned hate crimes committed against Asian Americans, described the way immigration "defines who we are as a nation," and shook hands with a line of honored guests that included Diana Liu '86."

Maybe because of my age, I don't get nervous anymore, but I was thrilled to be invited," says Liu, who has attended other White House events in years past. "Of course, there were a lot of people, and I'm five-foot-four and very small, so it's not the easiest place to be seen. But I shook the president's hand, and I said, 'Thank you for your decades of service, Mr. President." That was my message, to thank him for his life of public service."

For Liu, the story started one month earlier, when she heard about the event as a member of Leaders Forum, a group of Asian American thought leaders across different industry sectors, and the Association of Asian American Investment Managers, and replied with a 250-word summary of her career. An invitation to the White House quickly followed, and before much longer, she was standing in the Rose Garden, talking to Second Gentleman Doug Emhoff—they have mutual friends at DLA Piper, where he used to practice—and enjoying a few moments with Joe Biden.

"The president shook my hand with a big smile, said thank you, and looked happy to be there," says Liu, who wore yellow and blue in support of Ukraine. "By then, you had everyone else crowding around him, but you can see in one of the pictures, I have my hand on his arm right as he's turn-ing around. I'm surprised the Secret Service didn't get me!"

---

Buddy Act
Given the challenge of raising half a million dollars, the Class of 1972 did even better, with sixty-two classmates giving a total of $516,845, most of it going to the class scholarship, which supports first-generation students with financial need.
"I barely made a handful of calls, and they were all easy," said Jim DeMent '72, who served as class campaign co-chair with Frank Wang '72, whose matching challenge gift was instrumental in pushing beyond their fundraising goal. "There was no arm-twisting required, just buddies calling buddies," continued DeMent. "We understand that it's part of our professional responsibility, to give back to the community. I give with gratitude, because Cornell made it possible for me to have a career that I enjoyed, to raise my family, and to make it through this world. So why not say thank you?"
Looking back to his twenties, DeMent talks about the terrors of the Socratic method, the enduring inspiration of professors Rudi Schlesinger and Bob Summers, and his first job after graduation, where he worked at Alexander & Green with classmate Craig Walker '72. "Cornell did a lot for my career, and I wanted to make sure our class scholar-ship was funded," said Walker, who worked in the Law School library to make ends meet as a student. "I wanted to think I could help someone with their legal education, that somebody wouldn't have to worry about money. Especially now, when debt loads are that much higher and that much harder to pay off. So, I've been thinking about it for a while, and I saved up, planned ahead, and gave."

---

Where the Heart Is
Two days before Reunion, when Tyler Cash '17 changed his mind about coming to campus, Sara Qahoush '17, knew something was up. "He was just acting very strange," said Qahoush, talking under the tent at Friday's lunch and playing with a new ring on her right hand.

"I thought it was going to be more of a surprise, but such is life," said Cash, retelling his story of the day before and why he'd decided to attend. "We were sitting by the benches overlooking Libe Slope, where we'd been many times before, because it felt like the right place to take the next step together. To celebrate here. Surrounded by our friends."

They'd met in law school, where Quhoush subtly signaled interest in romance—"It went right over my head," admitted Cash—but they didn't really connect until after graduation, while he was living in Boston, she was living in New York, and each started missing the other. That's when they became a long-distance couple, which led to Qahoush's move to Boston and Cash's plan to pop the question once they returned to campus.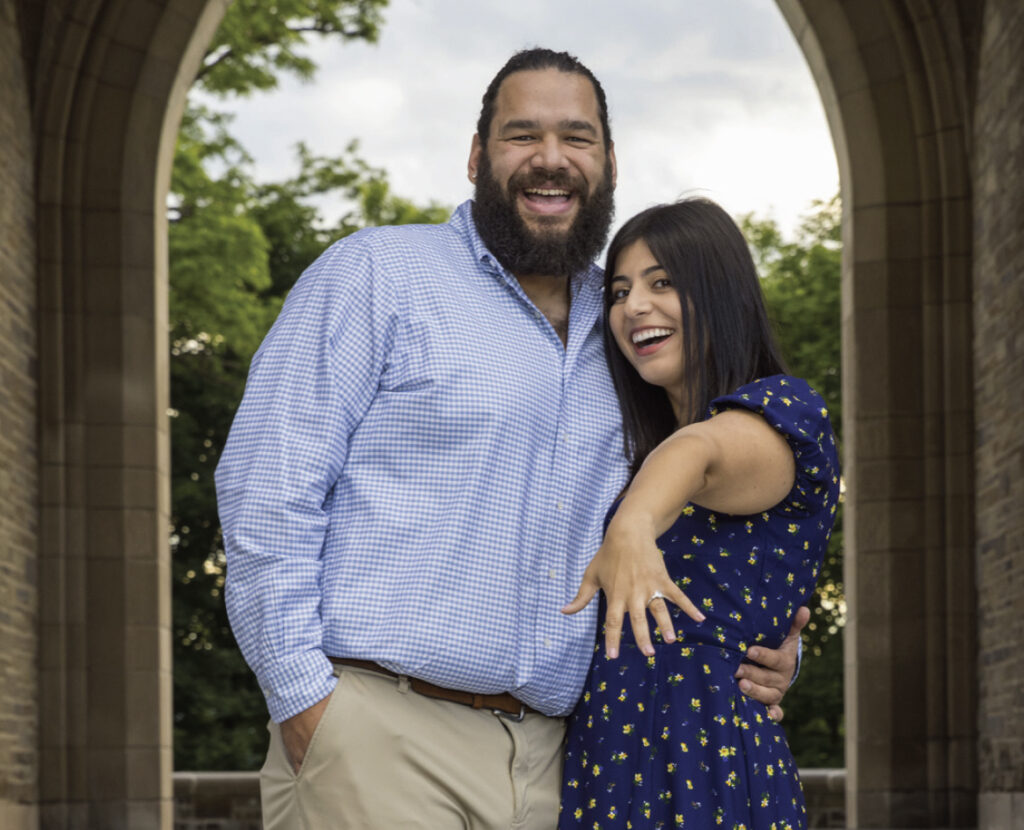 "As we were sitting there, and I was taking selfies, he took out a box," says Qahoush. "Then I realized what was happening and started crying."

"I cried a little myself, and I said some sweet things," says Cash. "I thought she took an eternity to say yes, even though it was probably only a second." "It was perfect," says Qahoush.
---
Something Old, Something New
For Ronna Blau '72, returning to campus brought back a lifetime of memories: Getting married after 1L to Robert Blau, B.S. '67, M.S. '71, Ph.D. '75, who was working on his doctorate in engineering. Starting their life together as a resident couple in the new dorms on North Campus. Taking courses as one of only seven women in her Law School class. Getting hired right after graduation by a Cornell alum and spending her entire career in the New York State Court System, working to develop what is now the New York State Mental Hygiene Legal Service."

Just being here," said Blau, talking about the highlight of Reunion, the first without Robert, who passed away in 2021. "I wanted to come back, just to be in this place. We had been back on campus for many reunions, as well as to see both of our daughters graduate."

She remembers the challenges of coursework, of feeling apart from the men in her class, and of all the support her husband had given on the way to earning her degree. "He had a very extroverted personality, and he could talk to anybody, which I now find myself doing in his absence," said Blau. "We had a great life together, and law school led me to a meaningful career that I loved. I am in a new phase of my life, and yet I still appreciate being in a familiar place that's meant so much to me. Everyone here has been so warm, so welcoming, so friendly, and I think that must be why I was drawn to come back."
---
ALUMNI LEADERSHIP
Cornell Law School is grateful to the dedicated alumni volunteers who give voice to the interests of all Law School alumni. Through the efforts of the Dean's Advisory Council and the Alumni Association Executive Board of Directors, Cornell Law School alumni continue to be a vibrant network united by a shared purpose "to do the greatest good."

Alumni Association New Leadership
Joining the ranks of the Cornell Law School Dean's Advisory Council are the following alumni: Christopher K. Dalrymple '96, Gayle E. Littleton '99, Barry W. Rashkover '86, and Leslie Wheelock, J.D./M.B.A. '84.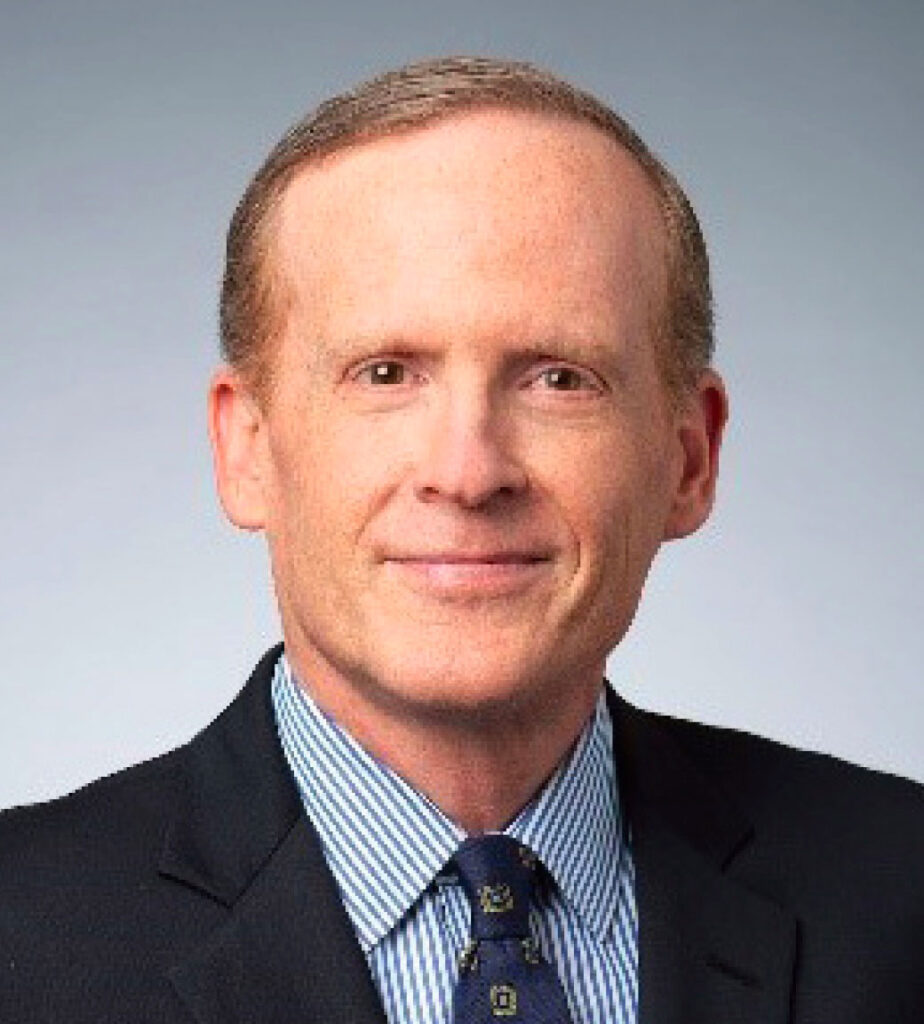 Christopher K. Dalrymple '96
MOUNT KISCO, NEW YORK
Christopher Dalrymple is senior vice president, general counsel, and secretary of Alleghany Corporation, a New York City–based global holding company with fifteen operating subsidiaries and approximately 13,000 employees, anchored by a core position in reinsurance and insurance. In March 2022, Alleghany announced it had entered into an agreement to be acquired by Berkshire Hathaway. Dalrymple received his J.D. from Cornell Law in 1996. He resides in Mount Kisco, New York with his wife Beth and three daughters, one of whom is a rising junior at Cornell.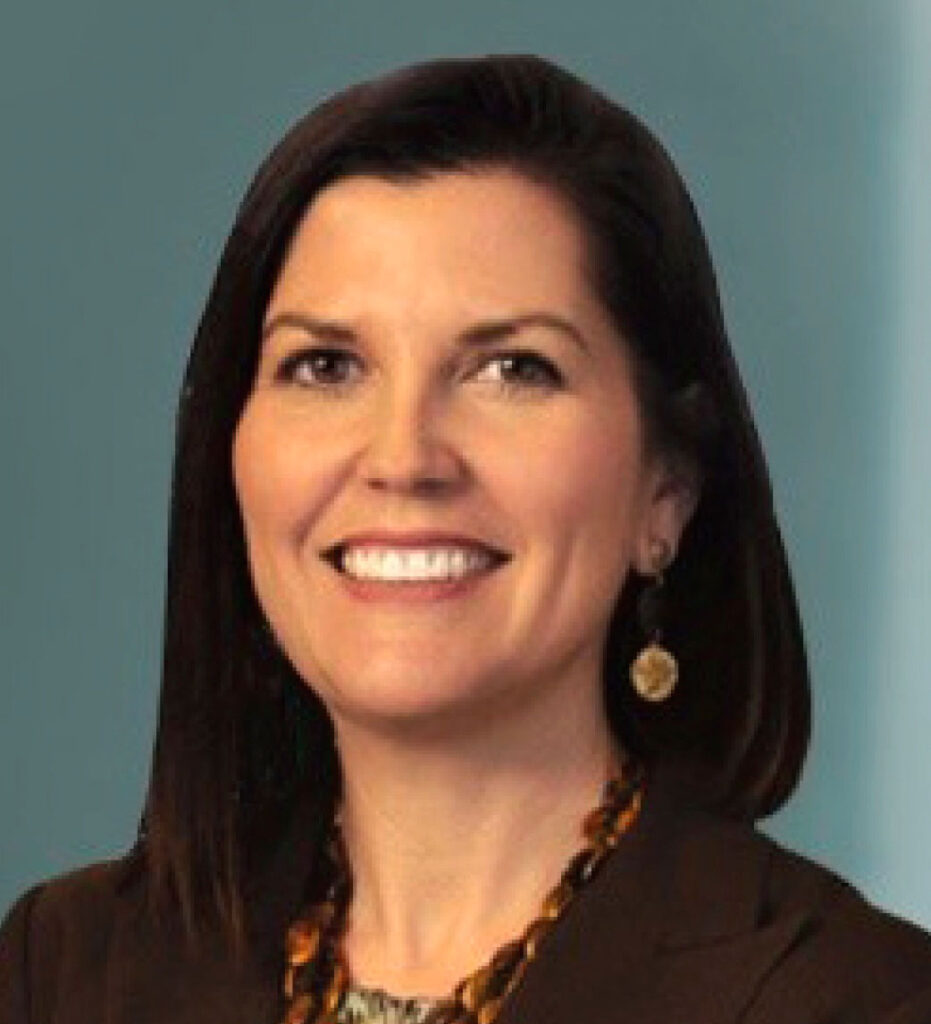 Gayle E. Littleton '99
WILMETTE, ILLINOIS
Gayle Littleton is executive vice president, general counsel, of Exelon, where she serves as the top legal advisor to Exelon's senior management and board of directors and oversees all corporate legal matters. Prior to joining Exelon, Littleton was co-chair of the Investigations, Compliance, and Defense practice at Jenner & Block. She was Chambers USA–ranked in white-collar investigations and was named on Global Investigations Review's list of 100 "Women in Investigations" globally. Before joining Jenner, Littleton was an assistant U.S. Attorney with the Department of Justice for over a decade, where she prosecuted complex federal cases in the Northern District of Illinois in Chicago and in the Northern District of Florida. Littleton is a former law clerk to the Hon. Gerald W. Heaney of the U.S. Court of Appeals for the Eighth Circuit and a former law clerk to the Hon. Joseph L. Tauro of the U.S. District Court for the District of Massachusetts. She received her law degree, magna cum laude, from Cornell Law School and her Bachelor of Arts degree from Stetson University.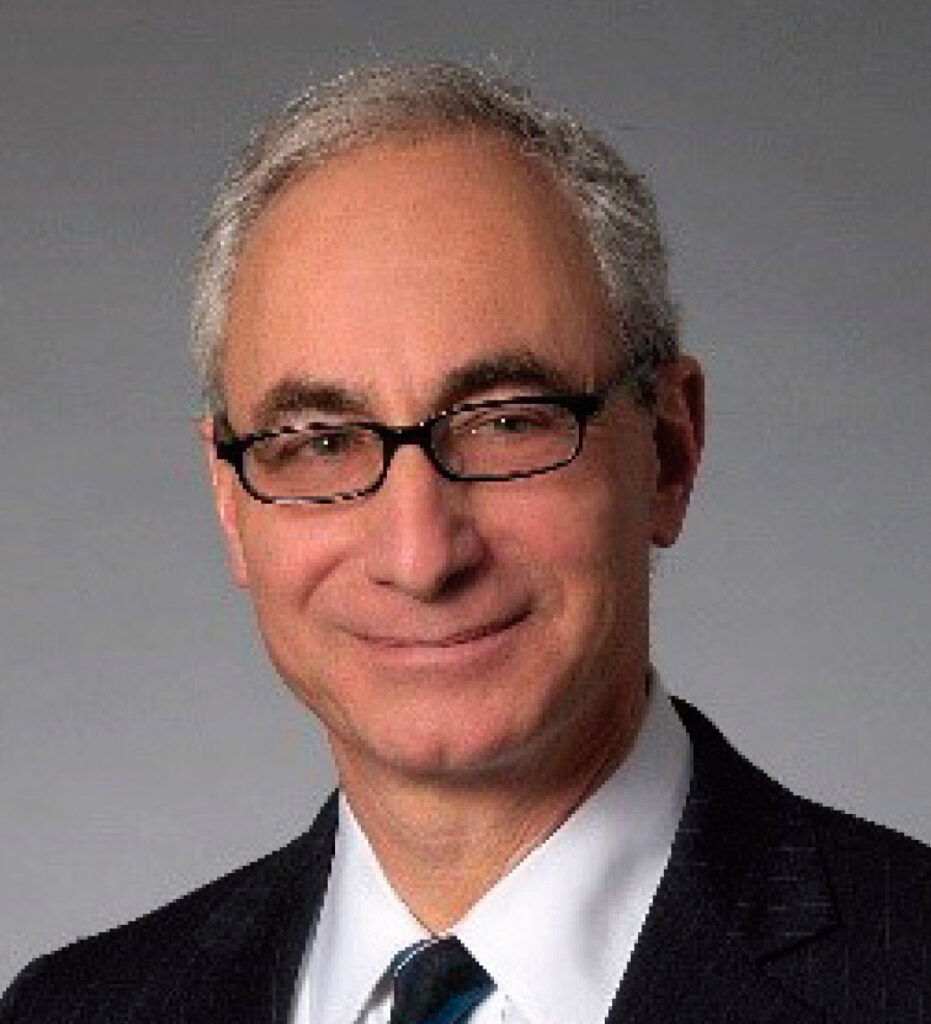 Barry W. Rashkover '86
NEW YORK, NEW YORK
Barry Rashkover co-heads Sidley Austin's Securities Enforcement and Regulatory practice. He defends companies and individuals in high-profile, high stakes matters involving complex and emerging issues before the Securities and Exchange Commission (SEC), the Department of Justice, FINRA, the Commodity Futures Trading Commission, and state attorneys general. Barry's client base includes a mix of financial institutions, such as banks and funds, as well as public companies. Rashkover's public company clients range from Fortune 100s to emerging companies, and include such sectors as telecommunications, retail and media and entertainment. Before Sidley, he held several high-level positions at the SEC, including co-head of enforcement and associate director for the Northeast Regional Office, and senior trial counsel. Rashkover received his A.B. from Columbia University and his J.D. from Cornell Law School, where he was note editor of the Cornell Law Review.

Leslie Wheelock, J.D./M.B.A. '84
WASHINGTON, D.C.
Leslie Wheelock is a partner at Big Fire Law & Policy, LLC—a wholly Native American–owned, majority-owned law firm focusing on Native American, Alaskan, and Hawaiian legal matters. Wheelock is director of the firm's policy office in Washington, D.C. She was an Obama appointee and served as the department officer, senior advisor to the secretary and director of the Office of Tribal Relations at the U.S Department of Agriculture. Wheelock previously served as director of economic policy at the National Congress of American Indians and as cultural and intellectual property manager on the National Mall transition team for the opening of the Smithsonian National Museum of the American Indian in Washington, D.C. She currently participates as a trustee of the museum where she chairs the development committee and is on the repatriation committee. Wheelock also is a board member of the Oneida ESC Group—a family of 8(a) companies owned by the Oneida Nation of Wisconsin where she is an enrolled member. Prior to her move into public and non-profit service, Wheelock accumulated more than twenty years of executive legal and management experience in U.S. and international technology, finance, and telecommunications corporations. A member of the New York, Connecticut, and Washington, D.C. Bars, Wheelock received her M.B.A. in 1984 from the Johnson Graduate School of Management, focused on regulatory economics, and completed her J.D. at Cornell Law School with a specialization in international legal affairs.

In addition, six alumni were appointed to the Cornell Law School Alumni Association Executive Board of Directors for three-year terms (2022–2025): Degi Altantuya, LL.M. '10; Larry Carbone '88; Sarah Gelb '90; Monica Harris '12; Sheila Fischer Kiernan '00; and Robert Platt '76. Donald Frederico '79 was appointed president and Michael Wright '94 will serve as vice president.

A complete listing of the board of directors can be found online at https://www.lawschool.cornell.edu/alumni/executive_committee.cfm.
Degi Altantuya, LL.M. '10
WASHINGTON, D.C.
Degi Altantuya is a deputy director in the Office of Investment Security at the U.S. Department of the Treasury. She works on matters arising before the Committee on Foreign Investment in the United States and manages a team charged with monitoring and enforcement of national security agreements. Prior to joining Treasury, Altantuya was a director in PwC's forensics group leading complex, cross-border investigations into allegations of corruption, fraud, violations of sanctions, export controls, and national security laws, and advising organizations across a broad spectrum of regulatory and compliance areas. She also spent several years as a corporate associate with Hogan Lovells, working on a variety of corporate, transactional, and project finance matters. In her spare time, she enjoys long walks, hiking/biking with friends, and an occasional game of blitz chess.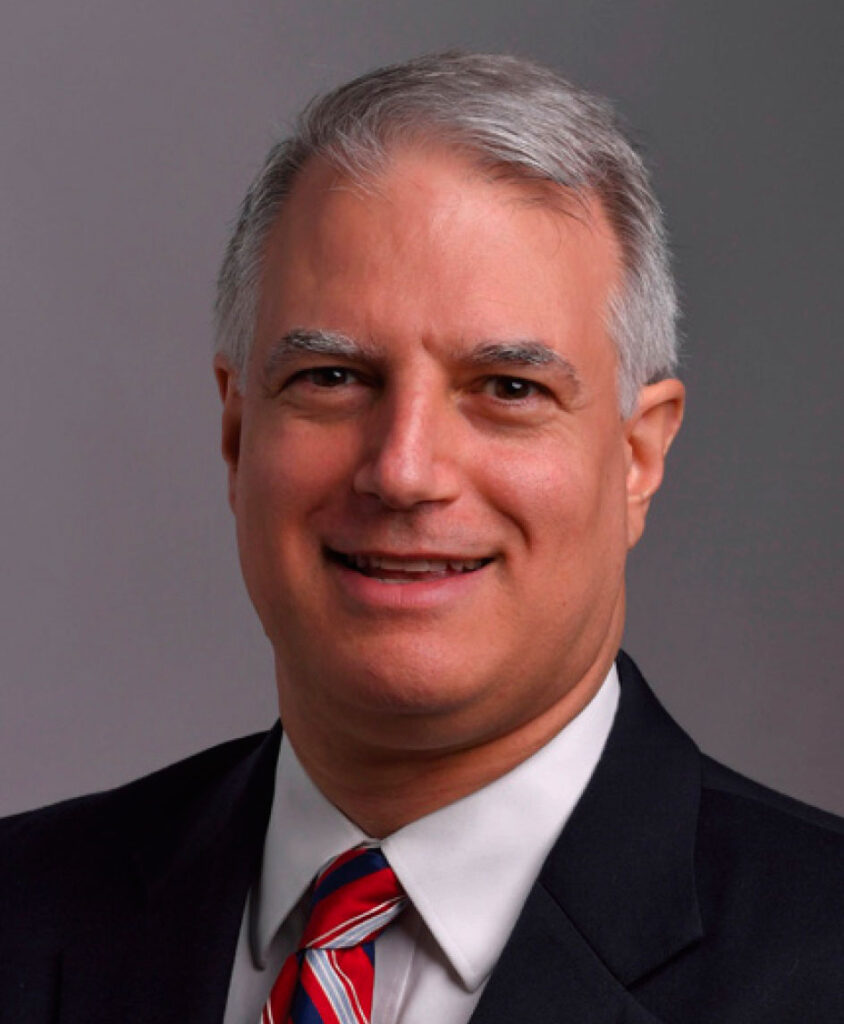 Larry Carbone '88
NEW YORK, NEW YORK
Larry Carbone is retired from the day-to-day practice of law, which he had engaged in at Consolidated Edison Company of New York, Inc. for nearly twenty-five years. His focus was on employment and environmental law, but he also worked in the fields of real estate, contracts, and regulatory law. Carbone has wide-ranging experience both advising clients and litigating. As a client advisor, he did extensive drafting and editing of company policies and procedures. In addition to practicing law, Carbone has been teaching for many years, including having taught law and leadership courses at NYU and Baruch College. In addition, he taught classes at Con Edison to employees on the concept and value of diversity and inclusion, way before it became vogue. Carbone currently serves as a facilitator for law courses for eCornell. Along the way, he also became a certified Project Management Professional, served as an arbitrator in NYC Small Claims Court, and has been involved in numerous pro bono projects, most recently helping people with debt issues. For children, Carbone helps run a yearly high school essay contest, serves as board chair at a non-profit, and is a member of various school advisory boards.
Sarah Gelb '90
PHILADELPHIA, PENNSYLVANIA
Sarah Gelb is a partner at Willkie Farr & Gallagher LLP in the Corporate & Financial Services Department and a member of the firm's Finance Department. She represents public and private companies, private equity sponsors and their portfolio companies, as well as financial institutions, private debt funds and other lenders on an array of domestic and cross-border financing transactions, including secured financing and loan transactions, acquisition financing, recapitalizations, debt restructurings and debt offerings in private and public markets.

Gelb served as contributing editor for the 2022 edition of Acquisition Finance, and co-authored the comprehensive chapter for the United States.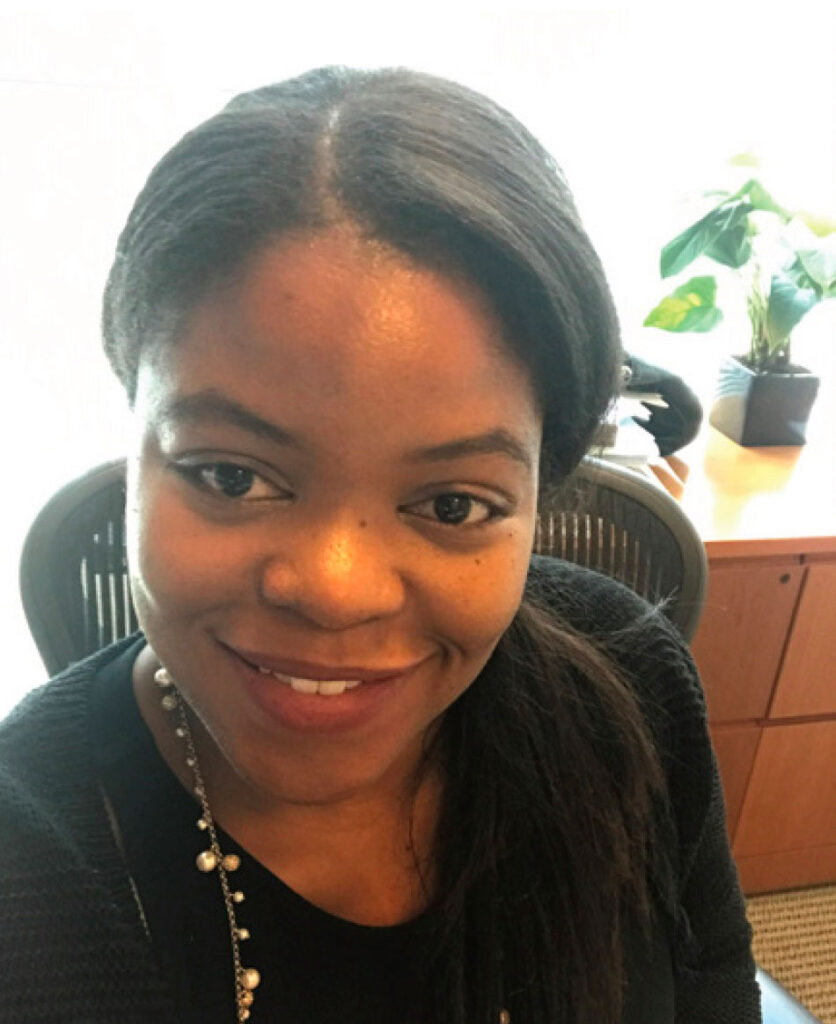 Monica Harris '12
CHICAGO, ILLINOIS
Monica Harris is vice president and assistant general counsel at JPMorgan Chase Bank, N.A. where she leads defensive litigation strategy on various matters involving JPMC's consumer banking, business banking, credit card, and auto businesses. Harris joined JPMC in 2021 from Greenberg Traurig, LLP, where she represented financial institutions, corporations and a municipality in various complex commercial litigation matters, including class actions and medical device product liability matters. Harris is also actively involved in various pro bono matters, including successfully representing clients bringing housing discrimination claims under the federal civil rights laws. Outside the office, Harris actively participates in various bar associations, including her former role as co-chair of the American Bar Association Securities Litigation Committee's White Collar/Corporate Investigations Subcommittee.

Sheila Fischer Kiernan '00
SAN FRANCISCO, CALIFORNIA
Sheila Fischer Kiernan is vice president, Global HR Compliance at Salesforce and has more than twenty years of employment law, human resources, and compliance experience. Kiernan brings all of those areas together in her current role leading Salesforce's Global HR Compliance team within Salesforce's employment legal team. Kiernan's team is responsible for "Compliance by Design"—understanding the employment laws of the thirty-plus countries in which they have employees and proactively assessing, prioritizing, architecting, and partnering with the business and IT to operationalize compliance with them. Kiernan is a 2000 graduate of Cornell Law School and received her B.A. magna cum laude from Wellesley College in 1994. She is married to Steve, B.A. '91, and they live in San Francisco with their three res-cue dogs. Kiernan also serves on the boards of Shanti Project and California Vintage Wine Society.


Robert Platt '76
WASHINGTON, D.C.
Bob Platt has had a varied legal career, starting out at the Fish & Neave patent litigation firm, then serving as assistant advisory counsel at the Federal Energy Regulatory Commission, in-house counsel at an oil and gas company. He has also served at a trade association and in various law firms as a specialist in public utility regulation. Platt graduated from Cornell with a degree in chemistry in 1973. He remains an active Cornell alumnus including four years on Cornell's Board of Trustees and its Buildings and Properties Committee. He currently serves as secretary of the board of the Cornell Daily Sun Alumni Association and has served as a class president and president of his undergraduate fraternity. Platt lives in Arlington, Virginia.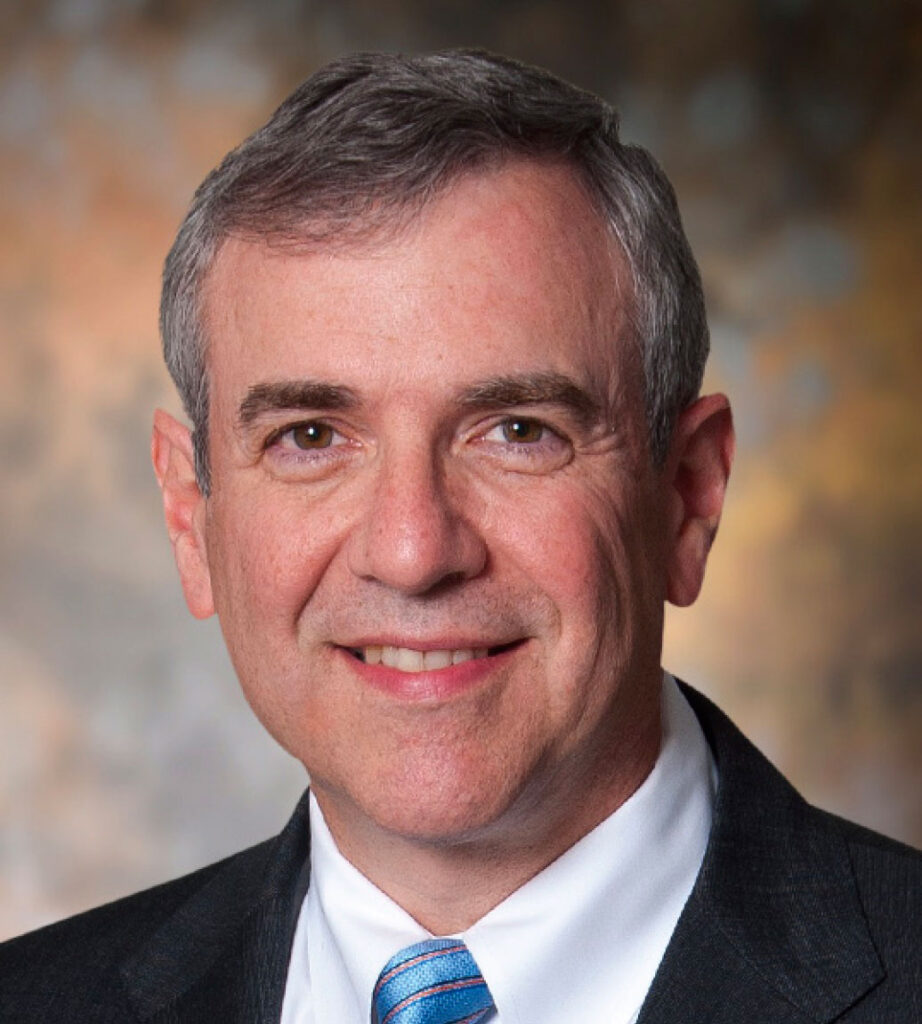 Donald Frederico '79
BOSTON, MASSACUSETTS
President, Cornell Law School Alumni Association Executive Board of Directors
Donald Frederico leads Pierce Atwood's class action defense practice, which received a National Tier One ranking by the U.S. News-Best Lawyers "Best Law Firms" report for each of the last four years. A senior trial attorney with four decades of courtroom experience, Frederico has represented defendants in a wide array of class actions in federal and state courts across the country. He frequently publishes and lectures before national and local bar and industry organizations on topics including class action practice, and serves as editor and contributing author to the firm's two class action blogs, www.firstclassdefense.com and www.classactionsettlementsandmediation.com. Don also serves as a mediator for class action cases and is an adjunct professor at the Law School, teaching courses in Class Action Law and Practice and The Art of Written Advocacy.

Frederico began his career as a law clerk to late Cornell Law School alumnus Joseph L. Tauro, United States District Judge for the District of Massachusetts. He is a past president of the Boston Bar Association, and currently serves as chair of the Board of Trustees of his undergraduate alma mater, The College of Wooster. Frederico's son, Stephen K. Frederico, received his M.B.A. in 2017 from Cornell's SC Johnson College of Business.

Michael Wright '94
WASHINGTON, D.C.
Vice President, Cornell Law School Alumni Association Executive Board of Directors
Michael "Mike" Wright is the acting director of Organized Crime Drug Task Force (OC-DETF) Fusion Center, and also assigned to the OCDETF Executive Office at the United States Department of Justice (DOJ). Prior to this appointment, he was the regional director for the OCDETF Southwest Region—spanning the U.S. and Mexican border—where he worked with U.S. Attorney's Offices and federal agencies to disrupt and dismantle significant and dangerous transnational criminal organizations. Prior to this, Wright served as an assistant United States attorney (AUSA) for twenty-three years in the Washington D.C., Miami, and Houston U.S. Attorney's Offices. As an AUSA, he tried approximately seventy-five cases and held numerous management positions including: OCDETF regional director for the Southwest Region, chief of the Criminal Division, chief of the Narcotics Section, and deputy chief of the Major Crimes Section. Cornell Law School selected Wright to receive an Exemplary Public Service Award.

While at Cornell Law School, Wright was a member of the Cornell Law Review and graduated in 1994. He received his M.B.A. from Pepperdine University in 1989, and a B.S. in Aeronautical Engineering from the United States Air Force Academy in 1986. Wright served as a captain in the U.S. Air Force including Operation Desert Storm.
---
In Memoriam
Gerald Beckerman '56
B. Herbert Boatner '72
Anne S. Darling '55
Leo J. Fallon, LL.B. '53
Norman D. Freeman LL.B. '56
Richard J. Fricke '70
Sheila A. Gordon LL.B. '64
Dorothy R. Gregory LL.B. '51
Robert F. Grele '64
Peter K. Johnson '58
Norton N. Katz, LL.B. '56
Robert J. Kiggins '74
Edward J. Massare '66
Clinton C. Meeder, LL.B. '65
John E. Moye '68
Paula J. Mueller '73
Pano Z. Patsalos '57
Gary C. Rawlinson '66
Timothy J. Schmitt, LL.B. '66
Jason A. Schroder '98
Hon R. James Stroker '71
Ann Teeter, LL.B. '52
Walter G. Von Schmidt '70
---
---
---