John H. Chun '94 fell in love with the law at Cornell Law School under the tutelage of luminaries like Faust Rossi, James Henderson Jr., and Robert Summers. "I dreamed about becoming one of those folks who wrote the judicial opinions, the ones that we read in casebooks," Chun remembered. And he made good on that ambition. After serving at the state level in Washington since 2014, Chun was nominated by President Joe Biden in 2021 to serve as a U.S. district judge for the Western District of Washington.
In April, Judge Chun was sworn in after the Senate confirmed him the previous month, bringing the number of Cornell Law School alumni who are currently Article III active or senior judges to fourteen.
Chun's was the latest in a spate of recent confirmations of Law School alumni over the past two years. In March, Judge Alison Nathan '00 was confirmed and sworn in as a U.S. circuit judge for the Court of Appeals for the Second Circuit. Earlier, Christy Criswell Wiegand '00 became a U.S. district judge for the Western District of Pennsylvania in September 2020, after being confirmed by the Senate days earlier. In addition to the recent confirmations in the U.S. judicial system, Akira Ojima, LL.M. '90, ascended to the Supreme Court of Japan in July, becoming the highest court's newest associate justice.
---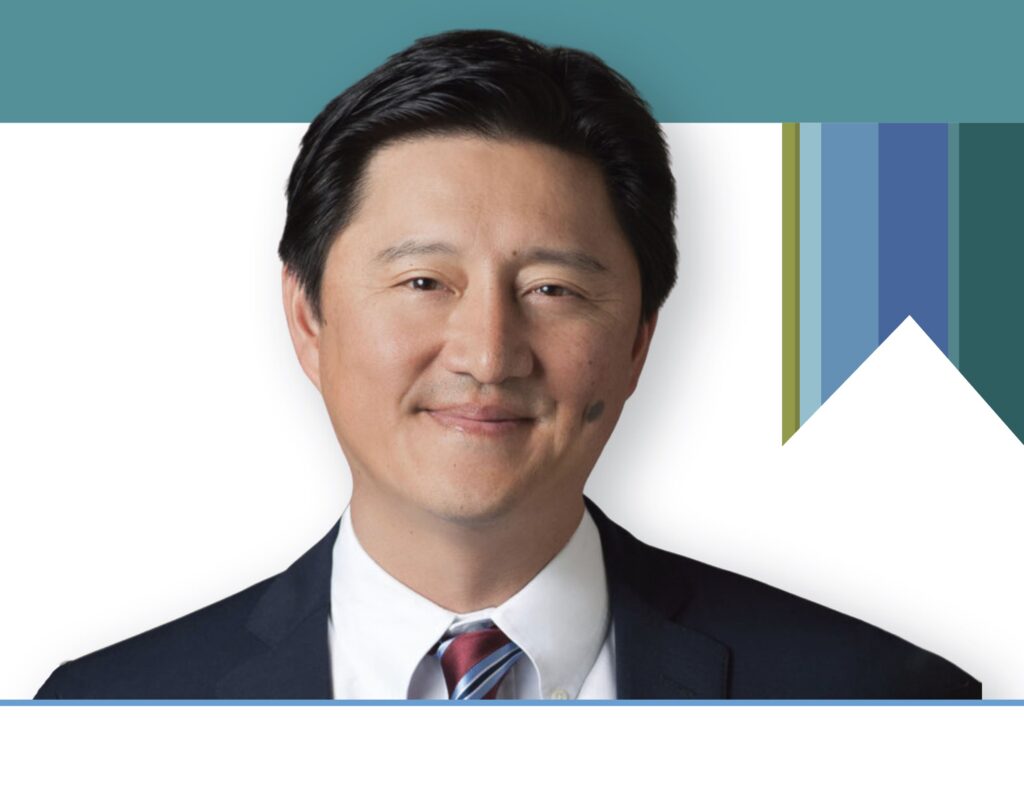 Judge Chun Follows a Dream from State to Federal Court
After attending Cornell Law School, John H. Chun clerked for Judge Eugene A. Wright of the U.S. Court of Appeals for the Ninth Circuit. "It was a fantastic job and I thought it would be great to be a judge, but back then it was still a dream," Judge Chun said.
He went into private practice, cultivating a long career in employment and commercial litigation. And then, on a fateful lunch date in 2008, his mentor Mary Yu—then a superior court judge—encouraged him to apply for the judiciary. It took Chun a few years to follow her advice, but he eventually became a trial judge in King County Superior Court. He served there from 2014 to 2018, and then from 2018 to 2022 on the Washington Court of Appeals.
---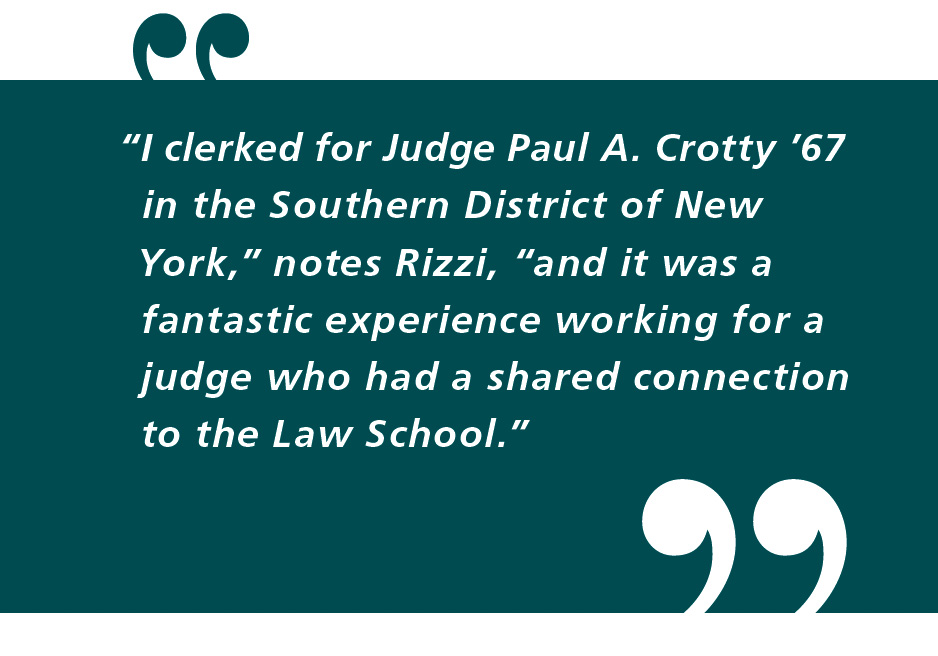 ---
Chun applied to be a district judge in January 2021, and, in September, he got a call from the White House Counsel's Office telling him that President Biden was nominating him the next day. The Senate confirmed Chun in March in a 49–47 vote.
"My current job is a really nice combination of my past two roles," Chun said. "I'm at the trial court level, like I was at the Superior Court. But, I'm doing a lot of legal research and analysis and writing with the assistance of law clerks, like I did at the Court of Appeals."
Chun, who grew up the child of South Korean immigrants in the Pacific Northwest, is the first Asian American man to become an Article III judge in Washington's Western District—although he is quick to note that Magistrate Judge Brian A. Tsuchida preceded him as the first Asian American male judge in the district. "I always want to make sure that people realize that he's really the first trailblazer," Chun said.
Chun has had a number of Cornell Law students extern with him over his judicial career, and Danielle Dominguez '23 is slated to be his first Cornell clerk beginning in 2024. "When I have a Cornell Law student, I can trust that they've gotten excellent teaching, especially on those fundamental courses like civil procedure, torts, constitutional law, and contracts," Chun said.
---
Judge Nathan Moves Up to Second Circuit
Alison Nathan has worked in private practice. She's been a government lawyer, at the state level and in President Barack Obama's White House. For the last eleven years, she's been a judge, first as a district judge for the Southern District of New York and now on the Second Circuit Court of Appeals.
Through it all, public service has been a constant. "Getting up every day and putting my energy and time and resources into that project is what feels motivating and exciting," Judge Nathan said.
In November 2021, President Biden nominated Nathan to the Second Circuit. His announcement came as she was already in the public eye, presiding over the child sex-trafficking trial of Ghislaine Maxwell. The Senate confirmed Nathan in a 49–47 vote in March, and she received her commission the following week.
During her confirmation hearing, Nathan endured combative questioning from Republicans over her willingness to be impartial on hot-button issues like the death penalty—given her representation of defendants on death row and academic writing about legal issues surrounding capital punishment prior to becoming a judge—as well as about her release of some prisoners on compassionate grounds during the pandemic's early stages.
However, Nathan said her approach is much more prosaic than those accusations of judicial activism portray—more "a judicial methodology than a particular philosophy." As far as she's concerned, her job is to apply precedent. "How does the relevant statutory or constitutional provision apply in this context?" Nathan asks. "The way to answer that is to look at related Supreme Court and Second Circuit decisions and apply those faithfully and carefully, working through any differences of fact. Maybe that's not exciting sounding, but that's the day-in and day-out job."
That's not to say that she's shied from bold statements. "Whether it's appearing on the bench or in my judicial writings, I maintain what I think of as appropriate judicial temperament," Nathan said, emphasizing the importance of speaking and writing respectfully. "But sometimes, you have to express strenuous agreement or disagreement, and then we have language available to us to do that."
---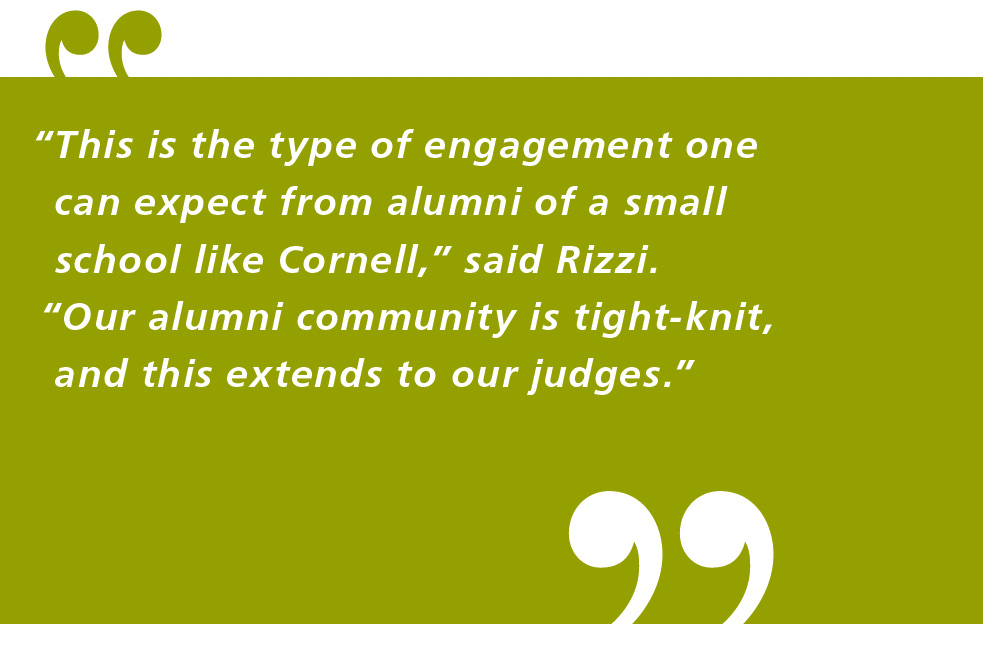 ---
In one notable district court case, United States v. Sadr Nejad, Nathan vacated the conviction of an Iranian businessman on sanctions-violation charges after the prosecution admitted it had failed to turn over exculpatory evidence to the defendant. Her decision slammed both the prosecutors' conduct and the failure of the U.S. Attorney's Office to "unequivocally condemn these prosecutors' improper actions and communications." She demanded a "coordinated, systemic response from the highest levels of leadership" to the problems the case had exposed and ordered every prosecutor at the office to read her decision within one week.
"One of the things I was trying to do was not just speak to the parties or the lawyer in that particular case, but try to break through on what I and other judges in the circuit were seeing as recurring problems," she said. "That was a place that necessitated speaking both clearly and loudly."
Nathan is the second openly LGBTQ woman to serve on any federal appellate court. She has good reason to appreciate the good a role model can do—at the Southern District Court, she benefited from the mentorship of Judge Deborah Batts, the federal judiciary's first openly gay Article III judge. "I think people can look at a court that reflects diversity and, especially for young lawyers and students, know that anything is possible," Nathan said.
---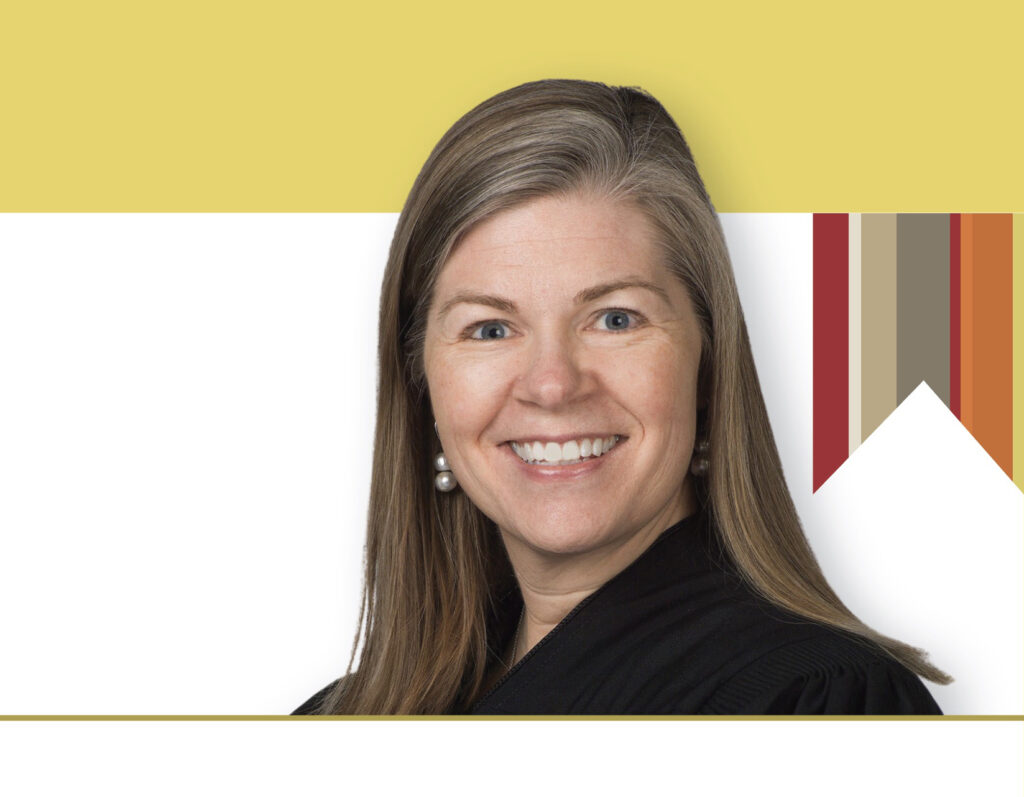 Judge Wiegand Takes Federal Prosecutor Experience to the Bench
When Christy Criswell Wiegand was confirmed as a district judge in 2020, the court system was in full pandemic mode. Proceedings were over videoconference, and Judge Wiegand and her staff "became a little bubble in my chambers," she recalled.
Wiegand had an advantage over the average remote-office hire, though: before she ascended to the federal bench in the Western District of Pennsylvania, she had spent sixteen years at the bar in the same district as an assistant U.S. attorney.
"Once I became a judge, my colleagues all said, 'Don't hesitate to reach out,'" she remembered fondly.
Wiegand fell in love with the law during her undergraduate years at Princeton, where she took a class on interpreting the Constitution. "I just remember the buzzy feeling in the room when we were talking about constitutional interpretation, and the interesting dialogue between professor and students," she said. She continued on to Cornell Law School, and, during the 1L summer after her 1L year, she went home to Pittsburgh to intern with Chief Judge Donald Ziegler of the U.S. District Court for Pennsylvania's Western District. "That was the first time I saw a federal judge in action," she recalled.
Following graduation from Cornell, Wiegand spent two years in private practice. She also clerked for Judge D. Brooks Smith of the U.S. Court of Appeals for the Third Circuit, before moving to the U.S. attorney's office.
President Donald Trump nominated Wiegand as a district judge in February 2020. The Senate confirmed her in an 82–14 vote that September; she was sworn in two days later.

Wiegand's new job in the judiciary has allowed her to exercise the wide range of experience from her assistant U.S. attorney days. "The whole thing has been a dream come true," she said. "I love being able to handle both civil and criminal cases. I love the hustle and bustle of the court." And, she loves interacting with the smart young lawyers that rotate through as clerks—many hailing from Cornell Law.
"One of my first calls when I became a judge was to the Law School to ask, 'Do you have a network of graduates who would be interested in clerking?" Wiegand recalled.
After Carolyn Boucek '17 graduated, she heard from Cornell Law that Wiegand was hiring. She had already met the judge when she interned at the Western District of Pennsylvania, and eventually became one of Wiegand's first two clerks.
"It's really interesting to be in the first class, because you're watching someone go from being an excellent lawyer to being an excellent judge," said Boucek, currently an associate litigator at Eckert Seamans. "Just talking through cases with her has made me a better lawyer. She asks, 'How about following up on this?' 'Or well, what if we tried to do this?'"
In 2021, Wiegand and her husband John F. (Jay) Hammond '00 established the Hon. Christy C. Wiegand JD' 00 Government Service Scholarship for law students who have pursued government service legal work and are planning on continuing after graduation. Wiegand hopes it will ease the way for Cornellians thinking about following her into the judiciary. "If it's a dream that you have, don't give up on it," she said. "It may feel that it's something that's not possible, but keep working on it. In the meantime, make sure you're doing something you love. If you're working in an area of law you love, you're more likely to excel at it."
---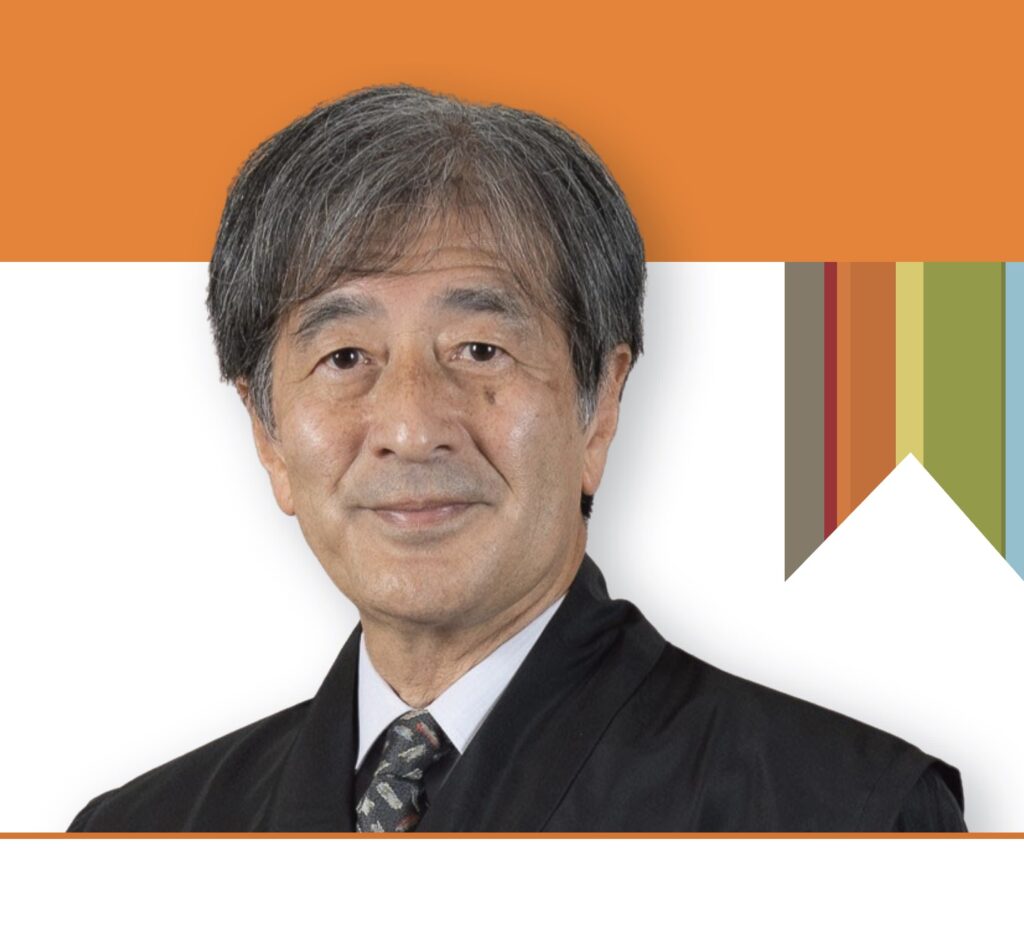 Justice Ojima Seated on Japanese Supreme Court
"With shoes that fit my feet, I would be able to walk to anywhere I want to go." Justice Akira Ojima cites the first line of Atsuko Suga's book Yourcenar's Shoes as a personal motto, and he's obviously found a pair exactly his size. Justice Ojima's shoes have taken him through a long and distinguished judicial career in his native Japan, and an American sojourn that included graduating from Cornell's LL.M. program in 1990. And, in July, he took office as a justice of the Supreme Court of Japan.
In Japan, associate Supreme Court justices are appointed by the cabinet, rather than being appointed by the executive branch and confirmed by the legislature. "Supreme Court justices handle all kind of cases: civil, criminal, family, constitutional, etc.," Ojima said in an email interview. "We must have interest in all areas of law. It is quite challenging."

After graduating from the University of Tokyo Faculty of Law in 1983 and serving as a judge for several years, Ojima was sent to the United States by Japan's Supreme Court to study at an American law school there. He chose Cornell Law for its sterling academic reputation, as well as the "ideal environment" Ithaca promised for his wife and two-month-old son. Ojima went on to study U.S. judicial practice in the chamber of fellow Cornell graduate Aubrey E. Robinson Jr., LL.B. '47, chief judge of the U.S. District Court for the District of Columbia.
---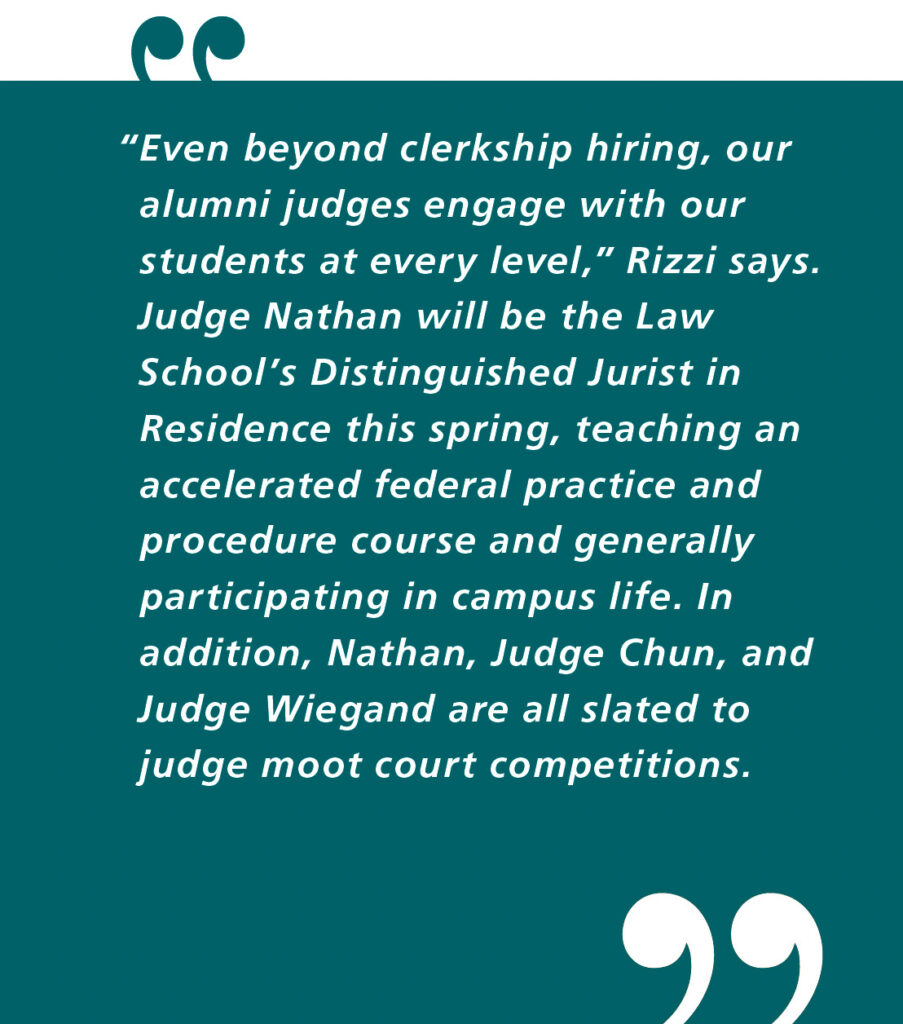 ---
Ojima credits his Cornell-facilitated education on the U.S. legal system with helping him in his role as a trade negotiator for Japan during the Uruguay round negotiations under the General Agreement on Tariffs and Trade, and for his book Reading U.S. Supreme Court Cases. "Education obtained at Cornell was an indispensable tool," he said.
Ojima was the first judge from Japan to attend Cornell, but not the last. "I graduated in 1990, and after that, from 1992 to 2022 nine Japanese judges entered Cornell Law School," he said. "You can easily understand from this fact that the Japanese judiciary and Cornell have strong connections and good cooperation." To this day, he enjoys gathering with other Japanese alumni of the Law School.
"I am so honored and delighted to be one of the alumni of Cornell," he said.
---
Judicial Clerkships with Cornell Law Alumni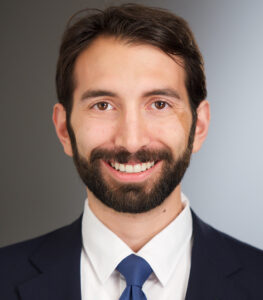 A growing pool of judges with Cornell ties is more than just a feather in the Law School's cap. Sharing an alma mater can lead to the clerkship that jump-starts a new graduate's career, said Carl Rizzi '16, Cornell Law School's director of judicial clerkships. About 15 percent of Law School graduates who become clerks are hired by judges who graduated from Cornell.
"I clerked for Judge Paul A. Crotty '67 in the Southern District of New York," notes Rizzi, "and it was a fantastic experience working for a judge who had a shared connection to the Law School."
"Even beyond clerkship hiring, our alumni judges engage with our students at every level," Rizzi says. Judge Nathan will be the Law School's Distinguished Jurist in Residence this spring, teaching an accelerated federal practice and procedure course and generally participating in campus life. In addition, Nathan, Judge Chun, and Judge Wiegand are all slated to judge moot court competitions.
"This is the type of engagement one can expect from alumni of a small school like Cornell," said Rizzi. "Our alumni community is tight-knit, and this extends to our judges."