Yun-chien Chang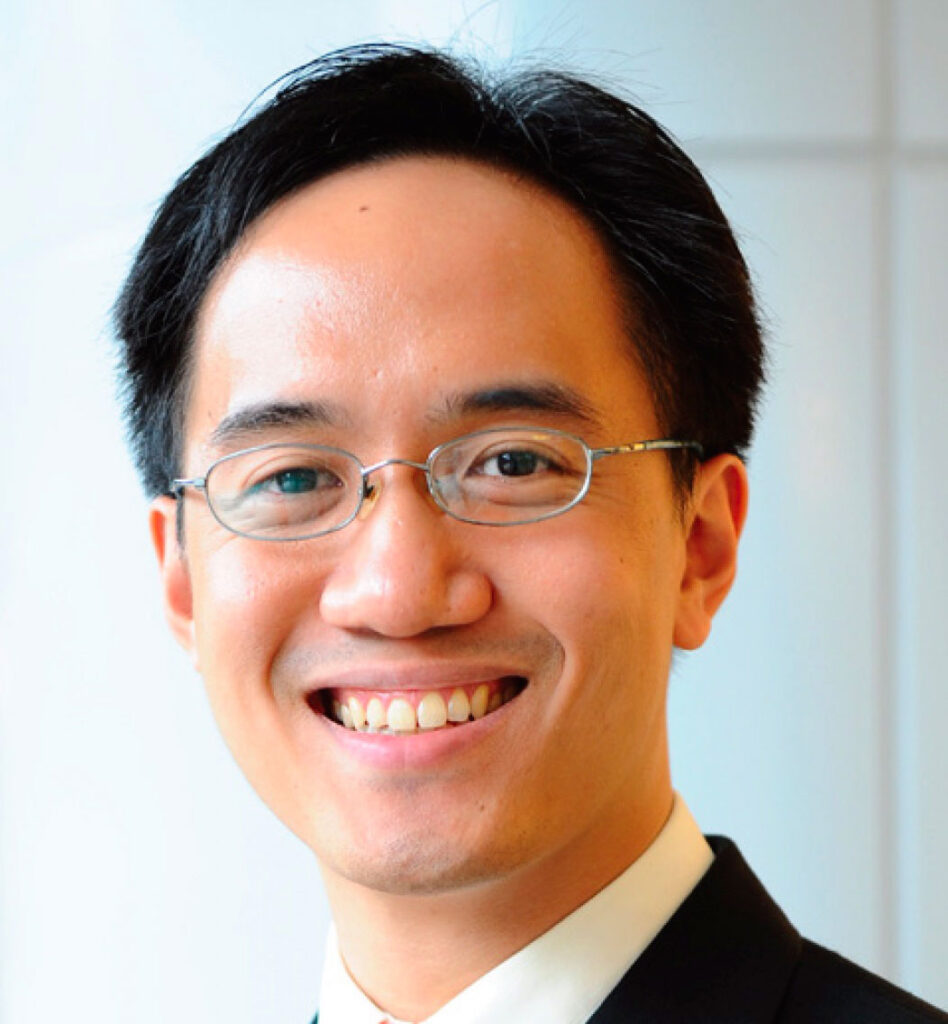 Yun-chien Chang, an expert in East Asian Law and empirical studies, will join the Law School on January 1, 2023, as the Jack G. Clarke Professor in East Asian Law and director of the Clarke Program in East Asian Law and Culture. Chang is a research professor at Institutum Iurisprudentiae, Academia Sinica, Taiwan, and serves as the director of its Empirical Legal Studies Center. At Cornell Law, he will teach Property Theory and Practice in the coming spring semester and lead the Clarke Program, which brings a broad interdisciplinary focus to the study of law in East Asia. 
"Yun-chien Chang is a world leader in two important areas," says Dean Ohlin. "I'm so happy to welcome him to Ithaca. He will continue the legacy provided by Jack Clarke, while at the same time augmenting our faculty's research and scholarship with empirical methodologies. We could not have found a better scholar and teacher to lead this program."
Chang's current academic focus is economic, empirical, and comparative analysis of private law, particularly property law, as well as empirical studies of the judicial system. He has authored and co-authored more than ten books and 100 plus journal articles and book chapters, and his English articles have appeared in leading journals around the world. He was recently appointed as an associate reporter at the American Law Institute.
The Jack G. Clarke professorship occasions a return to the Empire State for Chang, who was born in New York City. It is also a return to the locus of some key moments in his early career. Chang gave his first academic conference presentation at Cornell Law School's Conference on Empirical Legal Studies in 2008 and received his first publication in the school's Journal of Empirical Legal Studies in 2009. He was also mentored by the late Professor Ted Eisenberg.
"For me, as an empiricist and property law scholar, to join Cornell Law School—renowned for its position in the movements of both empirical legal studies and progressive property rights—is thrilling," says Chang.
"In many ways, Cornell Law School, its journal, and its faculty member promoted my academic career since more than a decade ago," he says. "Now I look forward to helping the younger generation in similar ways."
The Clarke Program in East Asian Law and Culture, funded by a gift by Jack and Dorothea Clarke, aims to expand the purview of legal scholarship and to develop new ways of thinking about transnational law, politics, and culture.
---
Alexandra Lahav
Alexandra Lahav, a nationally recognized expert on the civil justice system, complex litigation, and tort law, joined the Law School faculty on July 1, 2022. Previously the Ellen Ash Peters Chair at the University of Connecticut School of Law, Lahav is the author of the award-winning book In Praise of Litigation (Oxford 2017), as well as an author on the Wright & Miller Federal Practice and Procedure treatise, and co-author of a popular casebook on civil procedure.


"Professor Lahav's research continues our prior leadership in the area of civil procedure, but also elevates it for the future," says Dean Ohlin. "Her work has been a much-needed corrective to under-examined assumptions about our supposedly litigious society. Lahav has excavated the justice in our civil justice system, and will continue to do so in the greatest of Cornell traditions." 
Lahav studies doctrine from an institutional approach and is particularly interested in methods for analyzing litigation risk and the history of products liability litigation. She has written over thirty articles on class actions, multidistrict litigation, and tort law, many of which have been cited by courts and in treatises.

"I'm thrilled to join the Cornell community," says Lahav. "I'm especially excited to be a part of the stellar group of civil procedure scholars at the law school and to work with—and learn from—its remarkable faculty, students, and staff."
Lahav is a member of the American Law Institute and in 2019–2020 was a fellow at the Radcliffe Institute for Advanced Study. She has also been a visiting professor at Columbia, Harvard, Tel Aviv, and Yale Law Schools. Before joining the legal academy, she was a litigator at a small civil rights firm in New York City and law clerk to Justice Alan Handler of the New Jersey Supreme Court.
---
Gautam S. Hans

Gautam S. Hans joined the Law School faculty on August 1, 2022, as an associate clinical professor of law and associate director of the First Amendment Clinic. Hans leads a team of faculty, attorneys, and law students handling an active national litigation docket impacting a multitude of contemporary First Amendment issues, including the work of its trailblazing Local Journalism Project.
"We're delighted to welcome Professor Hans to the faculty and the First Amendment Clinic leadership team," said Dean Ohlin. "With his distinguished record of successful advocacy and productive scholarship, he will afford Cornell Law students the opportunity to serve the public interest while immersing in First Amendment theory and federal and state court litigation."
Hans joins Cornell from Vanderbilt Law School, where he served as associate clinical professor of law and founding director of Vanderbilt's Stanton Foundation First Amendment Clinic. He also taught Professional Responsibility. An active member of the national clinical community, he currently serves as co-vice president of the Clinical Legal Education Association. Hans' scholarship focuses primarily on current issues in law and technology, particularly on free speech and privacy, and on dynamics within clinical legal education.
"I'm honored and thrilled to join Cornell's incredible faculty and stellar clinical program," said Hans. "I've long admired Cornell's First Amendment Clinic for its impressive record in helping clients and teaching students, and I'm looking forward to serving the community in this new role. This is a crucial time for free speech, and working to vindicate our clients' rights with an amazing team of attorneys and students is an exciting challenge."
Hans's scholarship has appeared in or is forthcoming in a number of leading law reviews, including the Berkeley Technology Law Journal and the Clinical Law Review, and he has drafted amicus briefs in high-profile free speech cases in federal and state courts. He is frequently quoted in news articles on free speech, law, and technology issues, including in the New York Times, the Los Angeles Times, Buzzfeed, and the Guardian."

Professor Hans is clearly a rising star in the First Amendment clinical world," said Mark H. Jackson, clinic director and founder. "He is the perfect person to bring Cornell's clinic to even greater heights and to expand our range of matters to cover even more critical issues of our times and to serve an even broader array of clients on both the national and local journalism level."
---
Ian M. Kysel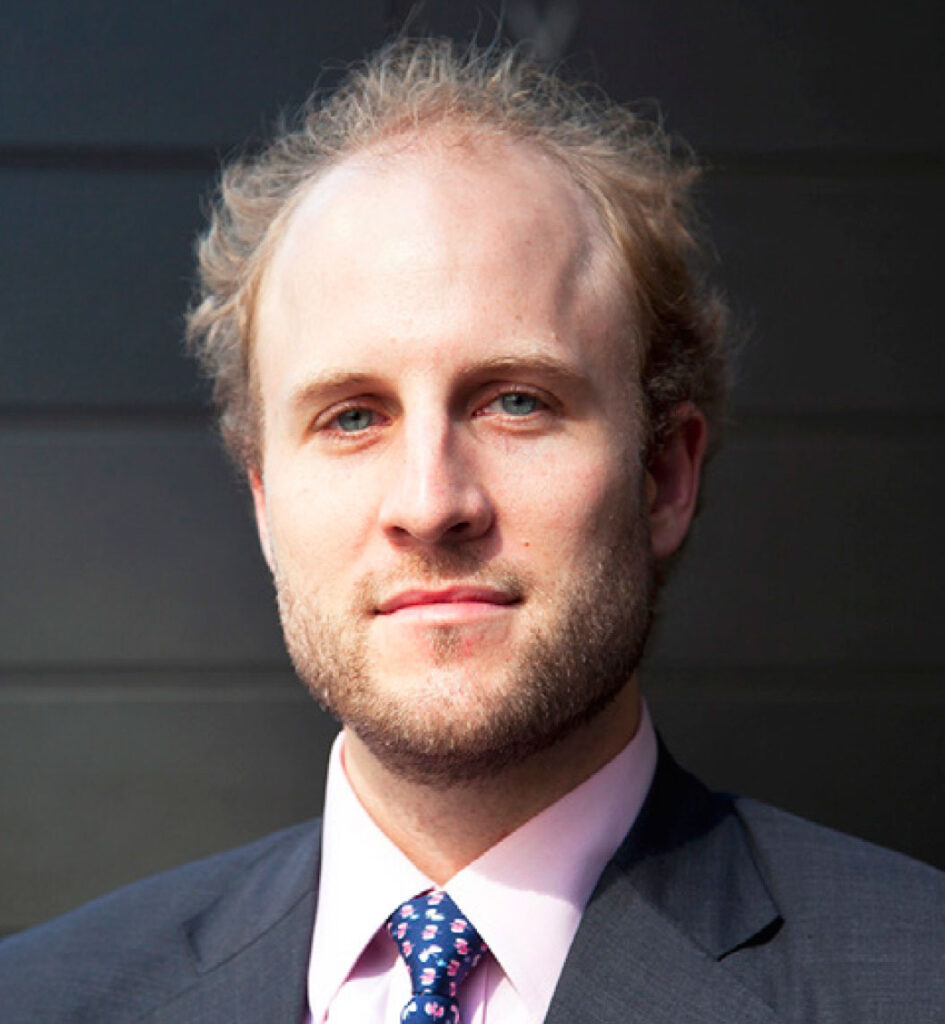 Ian M. Kysel joined the faculty on July 1, 2022, as an assistant clinical professor of law and the founding director of the Transnational Disputes Clinic. Through the new clinic, Kysel's students will engage in strategic litigation with a focus on the rights of migrants. 

Dean Ohlin said "Professor Kysel's unique background combining international private practice with public interest impact litigation and engaged research makes him an exciting addition to the faculty. The new Transnational Disputes Clinic will allow Cornell Law students to contribute directly to global migration policy reform as they build transferable litigation skills."
Kysel has been visiting at the Law School since 2019, where he has served as the co-director of the Asylum and Convention Against Torture Appellate Clinic and core faculty in the Migration & Human Rights Program. Kysel has also been active in Cornell University's Migrations Initiative and served as an inaugural Global Public Voices fellow at the Mario Einaudi Center for International Studies. In addition, he co-taught a new seminar, Critical Perspectives: Racism, Xenophobia and Im/migration. Kysel currently holds appointments as a nonresident fellow at the Zolberg Institute on Migration and Mobility at the New School; a Plumer visiting research fellow at St. Anne's College, University of Oxford; and as an academic visitor at Oxford's Faculty of Law.
Through his International Migrants Bill of Rights Initiative, Kysel oversees interdisciplinary research on the human rights of migrants. Kysel's scholarship, which focuses on the rights of migrants as well as children's rights, has appeared in the New York University Journal of Law & Social Change, the International Journal of Refugee Law, and the American Journal of International Law Unbound, among other journals. In addition to scholarly writing, Kysel's commentary and opinion articles have appeared in Just Security, The Washington Post, and The New York Times. Kysel serves in leadership roles within the American Society of International Law and multiple advocacy organizations.
"In his short time as a visiting faculty member, Professor Kysel has collaboratively designed courses to respond to student interest in international litigation and foster critical conversations about race and migration, and it's exciting to welcome him to the faculty to direct the new clinic" said Beth Lyon, clinical professor of law, associate dean for experiential education, and clinical program director.
"I could not be more excited to join Cornell Law School's faculty and our dynamic clinical program," Kysel said. "I am honored to have the chance to help students launch careers as transnational lawyers by teaching them to think like strategic litigators while we work with partners and clients around the world to advance fundamental rights and the progressive development of international migration law."

---
Kristen Stanley & Katrina Robinson

Kristen Stanley '07 and Katrina Robinson joined the nationally renowned Lawyering Program on July 1, 2022, as assistant clinical professors of law.
"Our Lawyering Program is the linchpin of our 1L curriculum. It's not just where we teach basic principles of legal research and writing; it's really the first introduction to legal thinking that our new students receive," explains Dean Ohlin. "Their journey to becoming lawyers starts with this class, and Kristen and Katrina both bring a wealth of experience and innovative approaches to this time-honored program. They'll continue and enhance the Lawyering Program's tradition of excellence."
"Kristen and Katrina are both dedicated professors who care deeply about their students and about legal-writing pedagogy," adds Lara Freed, clinical professor of law and interim director of the Lawyering Program. "The specialized knowledge and legal-practice experience that Kristen and Katrina each bring to their lawyering roles offer new opportunities for collaboration and curriculum development. We are excited about the future of the program."
Stanley was a visiting professor in the Lawyering Program during the 2021–2022 academic year. She came to Cornell from Vanderbilt Law School, where she taught legal writing and analysis to first-year J.D. students. Before entering academia, Stanley devoted her career to representing death-sentenced individuals in the post-conviction context. As an assistant federal public defender in the Capital Habeas Unit of the Office of the Federal Public Defender for the Middle District of Tennessee, Stanley represented men under sentence of death in their federal habeas proceedings in Federal District Court, the Sixth Circuit Court of Appeals, the United States Supreme Court, and Tennessee state-court proceedings. She also practiced in Louisiana, where she represented indigent men sentenced to death in state post-conviction proceedings.
"I am thrilled to join Cornell's Lawyering Program," says Stanley. "Introducing students to this new discipline, encouraging them to find their own voice, and witnessing them grow and flourish is such a joy. The opportunity to do so at my alma mater, and among such dedicated, talented colleagues, is a dream come true."
Katrina Robinson previously taught legal writing as a visiting assistant professor at the University of Oregon School of Law. Prior to that, she worked in the Chicago office of Latham & Watkins. After law school, Robinson worked in the San Francisco office of Orrick, Herrington & Sutcliffe and then clerked for the Hon. Manish S. Shah at the U.S. District Court for the Northern District of Illinois and the Hon. Joel M. Flaum for the U.S. Court of Appeals for the Seventh Circuit.
"I am so grateful to be joining Cornell Law School's Lawyering Program," says Robinson. "Teaching alongside such dedicated and talented faculty will be an honor. And I am excited to begin working with the entering class of first-year students."